To me there's no meal better than brunch. I could live solely off breakfast food, but during the week often opt for a coffee because I have to get up and out of the house so early. So when you combine breakfast foods with boozy drinks at a later time… MAGIC!
Throughout my bucket list adventures, I have eaten at quite a few brunch spots. And while I really don't believe there is such a thing as a "bad brunch," there are definitely some restaurants that rise above the rest. So which restaurants have the best brunch in Atlanta? Here are ten of my absolute favorites! (In no particular order.)
This Buckhead turned Midtown restaurant sure knows how to prepare some serious brunch eats. From its southern classics, like Biscuits & Gravy and Joy's Famous Shrimp & Grits (both of which were featured on Diners Drive-Ins and Dives), to traditional breakfast favorites, like Joy's Big Berry Belgian Waffle and the Eggs Benedict, you can't go wrong at Joy Café! Really. I've never eaten anything there I haven't loved.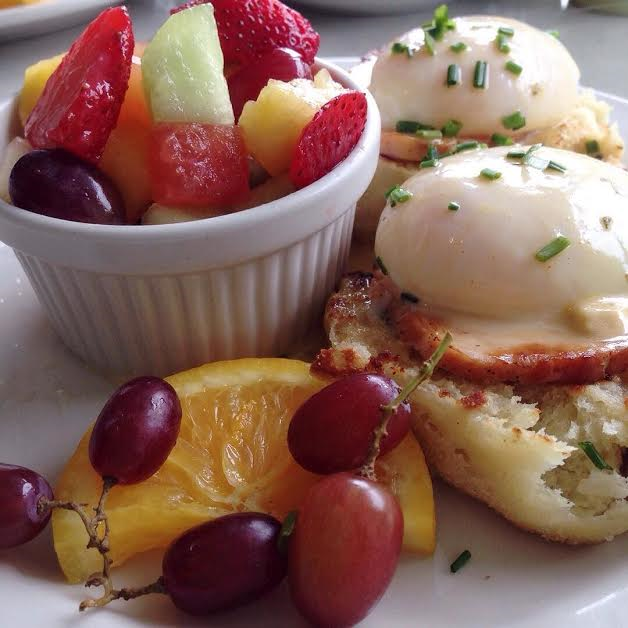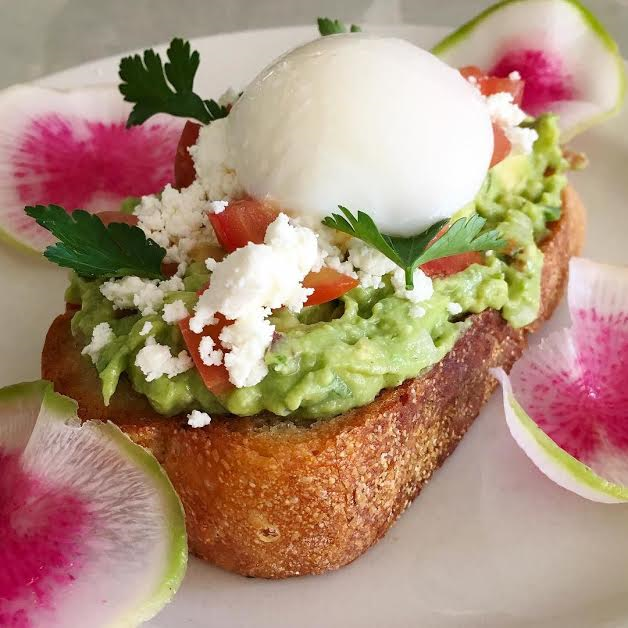 People might claim Chick-fil-A is home of the chicken biscuit, but they clearly haven't been to Buttermilk Kitchen. Another Buckhead rock star, Buttermilk Kitchen is known for its delicious buttermilk biscuits, eggs (you haven't lived until you've tried their Pimento Omelet) and pretty much everything else on their menu. And guess what? Almost everything is made from scratch!
Buttermilk Kitchen serves breakfast Tuesday through Sunday. And on the weekends guests can order from both the breakfast menu and the weekend brunch specials menu. Take my advice and order everything. You can thank me later.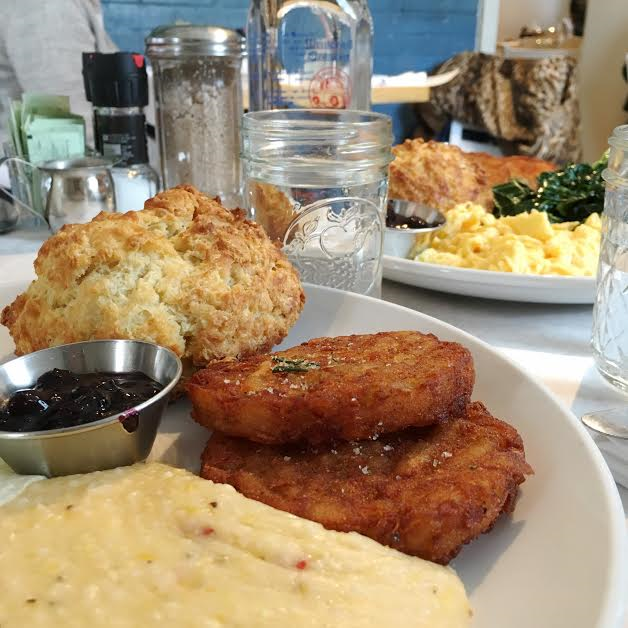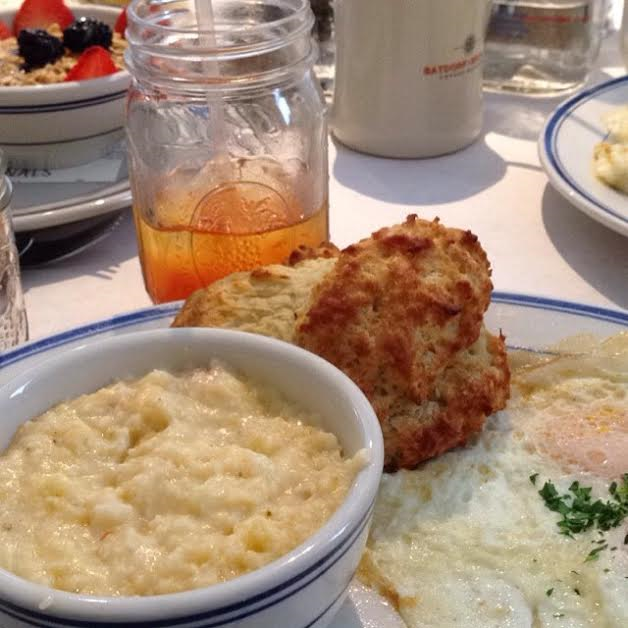 West Egg may be notorious for its long wait time, but its only because the food is that good! (Insider tip: Since it's Farmers Market season, I love going on a Sunday, putting my name down and then checking out the Westside Provisions farmers market! It makes the wait fly by.) West Egg serves awesome coffee drinks (the Milky Way latte is almost too pretty to drink), killer brunch cocktails (hellooo Bloody Marys) and incredible breakfast dishes. Whenever West Egg posts photos of its specials on Instagram it takes all the strength in my body to not jump in my car and start driving towards Westside Provisions District.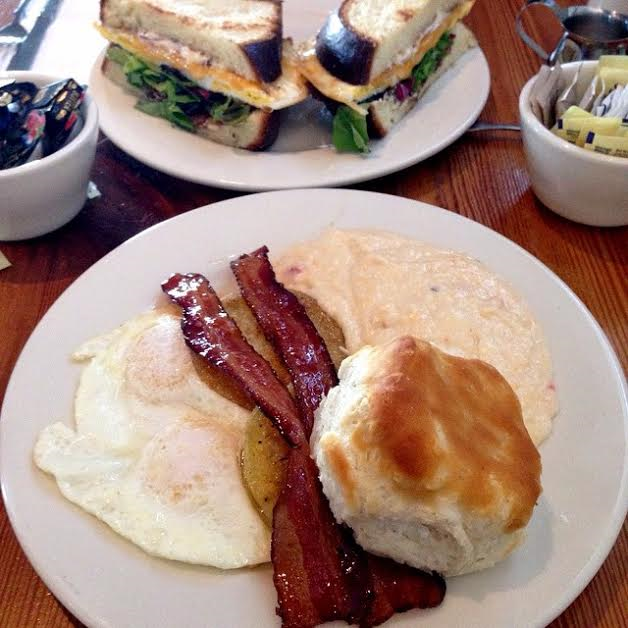 When it comes to best variety and overall quality of eggs benedicts, Murphy's is king. Everything on its menu is delicious, but what keeps me coming back each time are the delicious benedicts! (And in case you didn't know, I have a pretty serious obsession with my poached eggs and hollandaise.) Oh and the brunch breads they bring out as you sit down are addicting! So as hard as it may be, try not to fill up on those while you wait for the main course.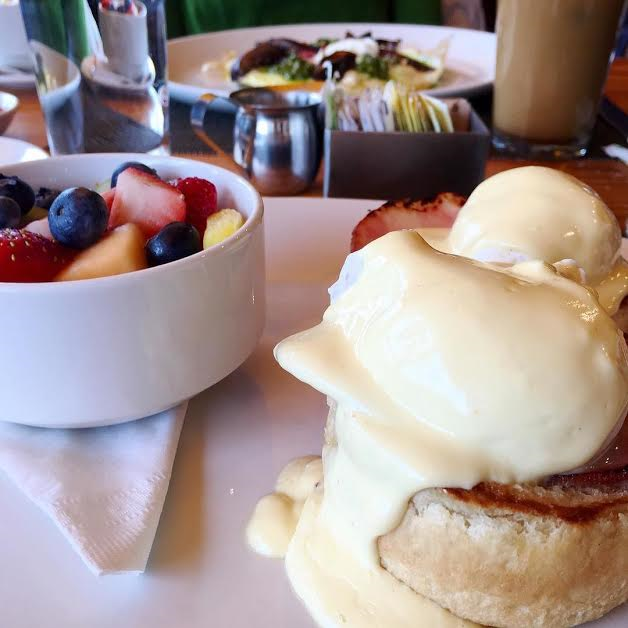 This Kirkwood restaurant is a little out of the way for me and my Buckhead zip code, but I'd drive there every day if it meant eating Sun In My Belly's famous French toast. It's topped with different fruit depending on the season, but whether its bananas foster or berries, you'll find me licking my plate clean. Another Sun In My Belly favorite is the Belly Benedict. (Here I go again with the benedicts!)
And when talking about Sun In My Belly, it would just be wrong not to mention the décor. The restaurant has a peaceful, laid back vibe with beautiful accent pieces scattered around each room. The tables are made of wood, string lights hang from the ceiling and painted mason jars line the tables.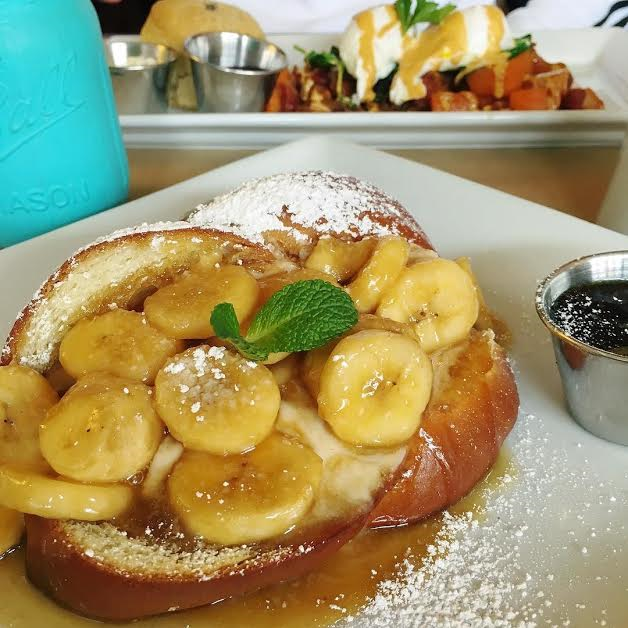 Piedmont Park is an Atlanta staple, and my go to brunch spot before hitting up the park is Einstein's. With its gorgeous outside patio, bloody mary bar, delicious food and – of course – its proximity to Piedmont Park, it's hard to not love this place. The brunch menu has a ton of breakfast and lunch options, so it really is a place for anyone in your group at any time of day.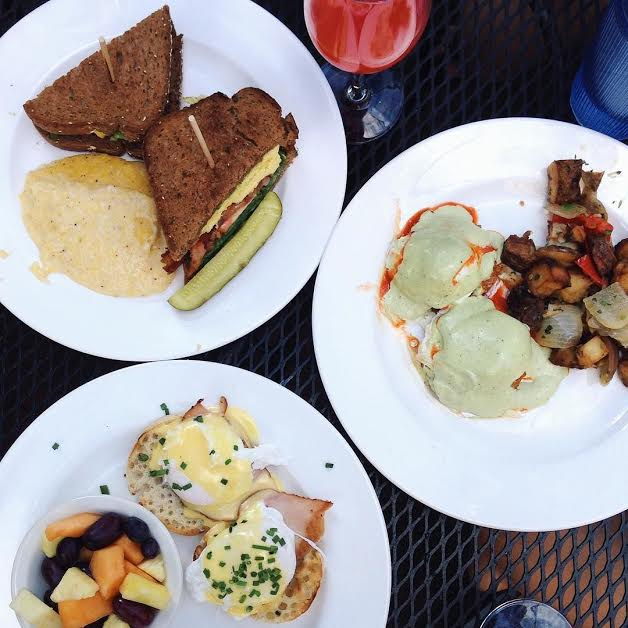 From the moment I first walked into Le Petit Marche, I knew I was going to love it. From the adorable decorative plates hanging on the walls to the little market set up front (which is so fitting considering "le petit marche" literally translates to "little market."), this brunch spot is so charming! And the food is just as incredible, too. Some of my favorites are the Grits Stack, the Croquettes and the Best-Ever Oatmeal,which is hands down my favorite oatmeal in Atlanta, maybe in the world.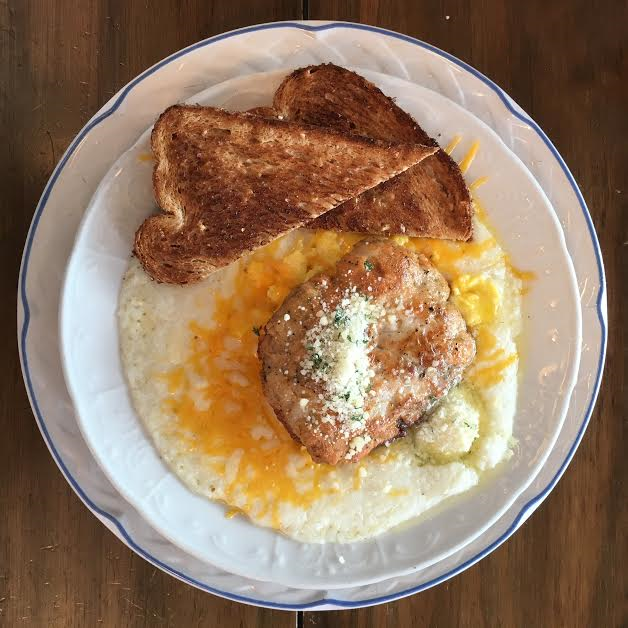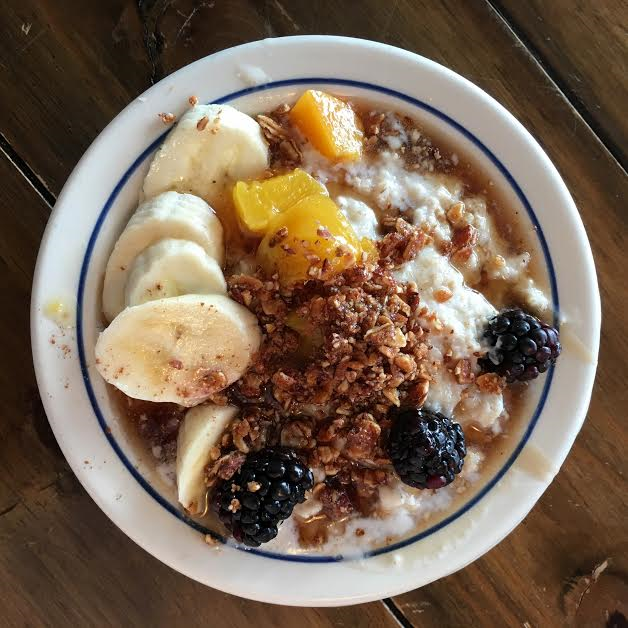 Ria's Bluebird has been recognized for having "the world's best pancakes," and after trying them for myself, I'd have to agree. They are perfectly fluffy and sweet. But Ria's Bluebird is more than just a great pancake joint. It is located right across from Oakland Cemetery and while the restaurant may be small, its dishes have huge flavor. Another menu item I highly recommend is the Brisket Breakfast, which is 14- hour slow-roasted Angus beef, shredded in its own spicy tomato broth with two eggs poached and a toasted baguette. Hungry yet?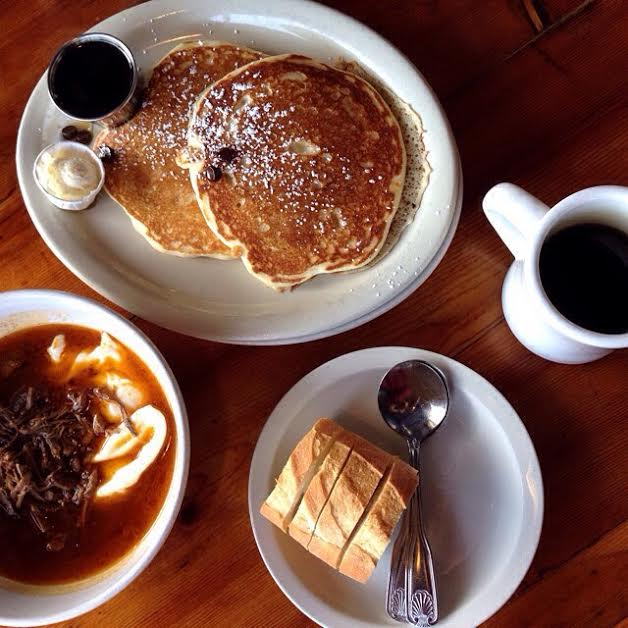 Talk about brunch with a view—Sundial has the best views in all of Atlanta. Plus, this restaurant, located at the top of the Westin Peachtree Plaza, rotates 360 degrees! So you quite literally get to see every inch of the city while enjoying your meal. The Sundial is one of my favorite places to bring out of town guests or family. The food is delicious and the scenery is incredible. I mean, how often are you eating brunch at a revolving restaurant 723 feet up in the air?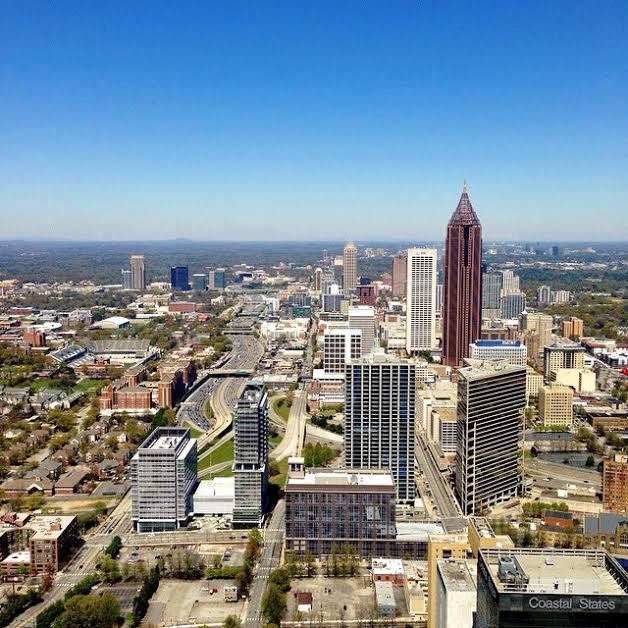 Last but not least… Highland Bakery. Now don't let its name fool you! Because while its baked goods are amazingly tasty, Highland Bakery also has full breakfast and lunch menus. Highland Bakery is consistently great and has five locations across Atlanta: Old 4th Ward, Midtown, Buckhead, Georgia Tech and Emory. So no matter where you are across town, you can always count on Highland Bakery for some delicious brunch eats.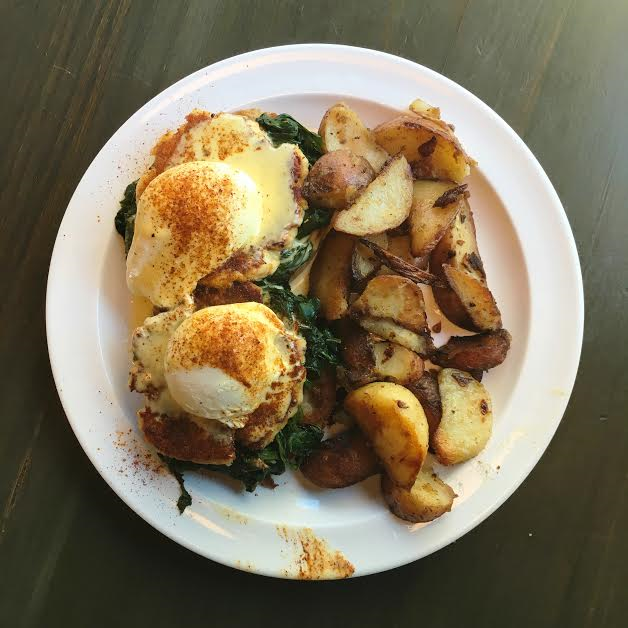 So there you have it: the top 10 brunch spots in Atlanta! Are there any you think I missed? Let me know in the comments. And happy brunching!