Springtime is my favorite time in Atlanta. The flowers are in bloom, the weather is beautiful and people are excited to get outdoors. I always opt for an outside table this time of year to soak up some much-needed sunshine. So before the summer heat is in full blast, I wanted to share some of Atlanta's best rooftop patios to enjoy this spring.
In case you didn't already know, I have a huge foodie crush on Ford Fry. From St. Cecilia to Superica (can't wait for the Buckhead Superica to open this summer!), this guy can do no wrong. And Westside's JCT Kitchen is no exception. JCT's downstairs is a delicious restaurant featuring Southern favorites, but my favorite part is the upstairs bar area. It has its own menu of shareable items, making it a great date night or girls night out. The drinks are killer– the Dragon's Den is one of my favorite drinks ever (and it is a gorgeous orange color that makes for great photos!!)– and the upstairs often features live music. Best of all? The upstairs patio is spacious, beautifully decorated and has awesome views of the city.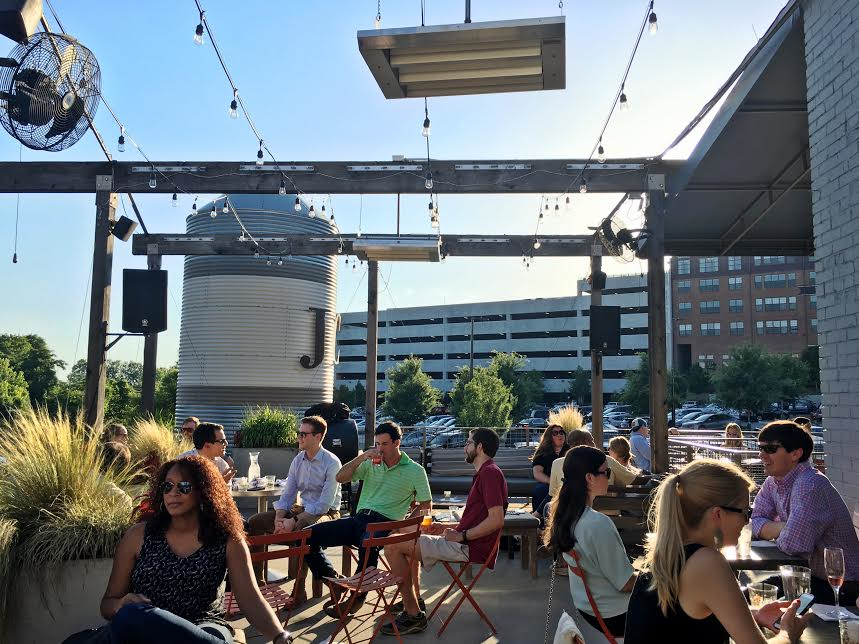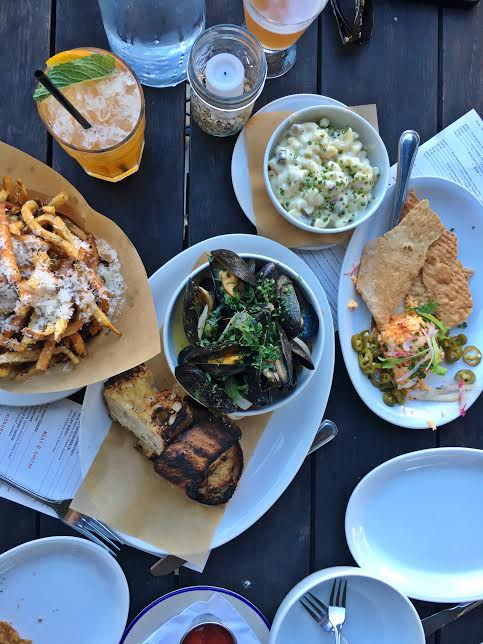 Six Feet Under is a pub and fish house with two Atlanta locations: Westside and Grant Park. Both are equally amazing, serving delicious seafood and boasting awesome rooftop patios. The Grant Park location overlooks the famous and beautiful Oakland Cemetery, and the Westside location arguably has one of the best views of Atlanta's skyline. (They're both amazing, but I think Westside might take the cake!) Six Feet Under was even included in Travel + Leisure's list of "America's Best Outdoor Bars!"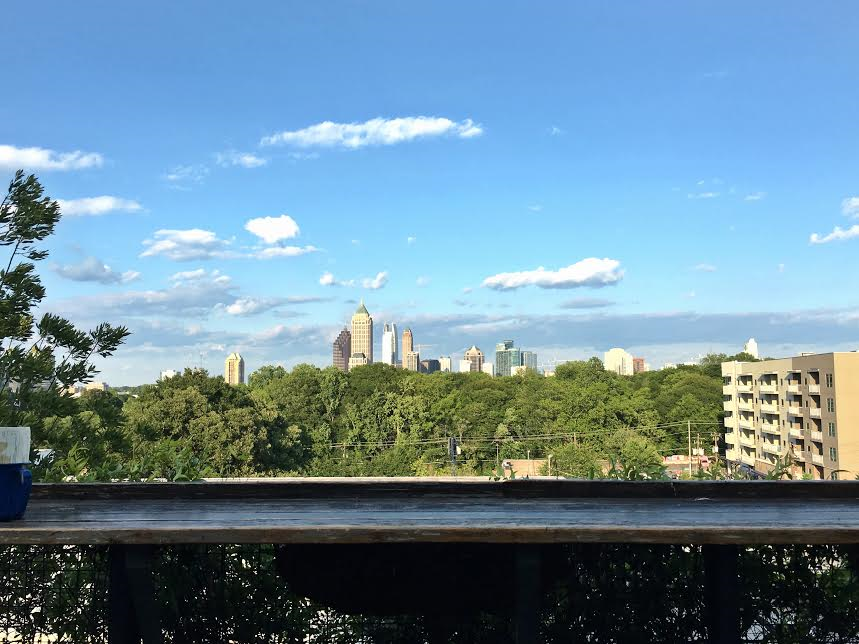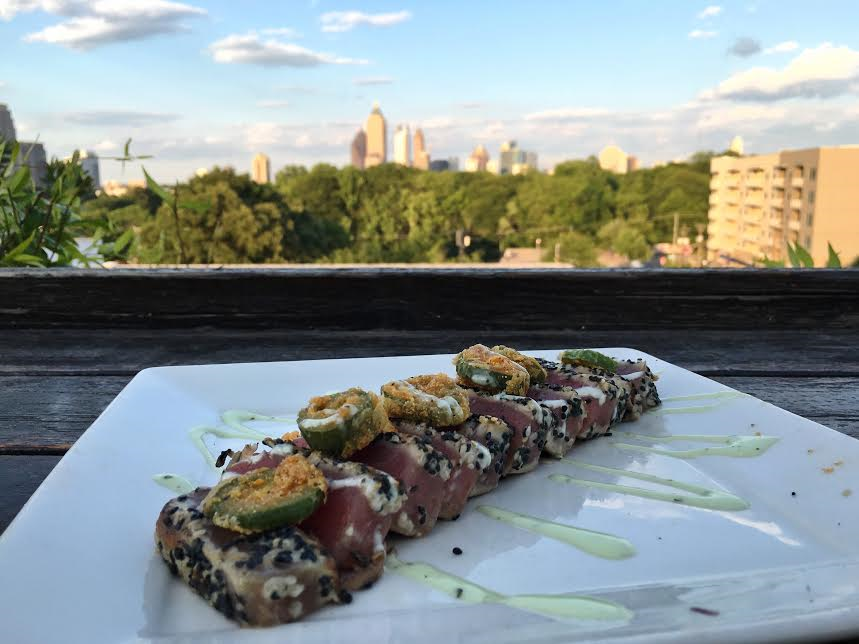 Spanish tapas, an amazing bar scene and an incredible rooftop patio… Gypsy Kitchen has it all. Ever since this restaurant opened up in The Shops Buckhead Atlanta, it has been packed with people. Gypsy Kitchen's patio is divided into two parts: one for restaurant patrons and the other for bar-goers. So everyone can enjoy the ambiance and views! It has become my go-to spot for happy hour after work. You can often find me sipping on some white sangria and eating an order of the serrano ham & cauliflower croquetas. YUM.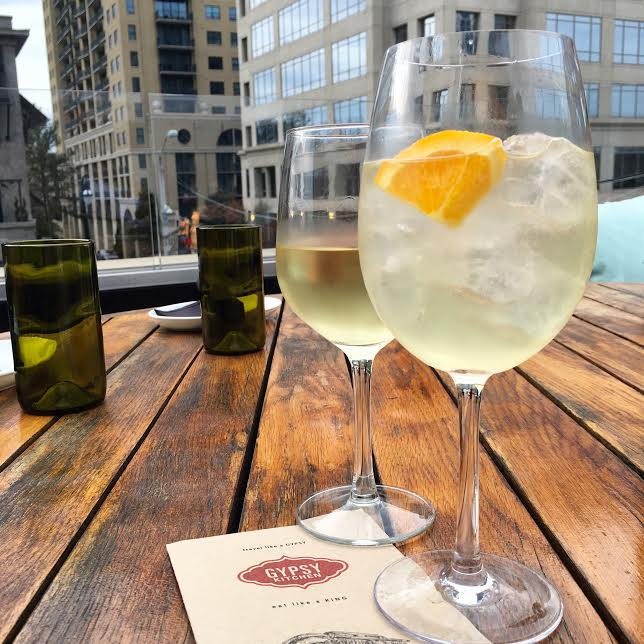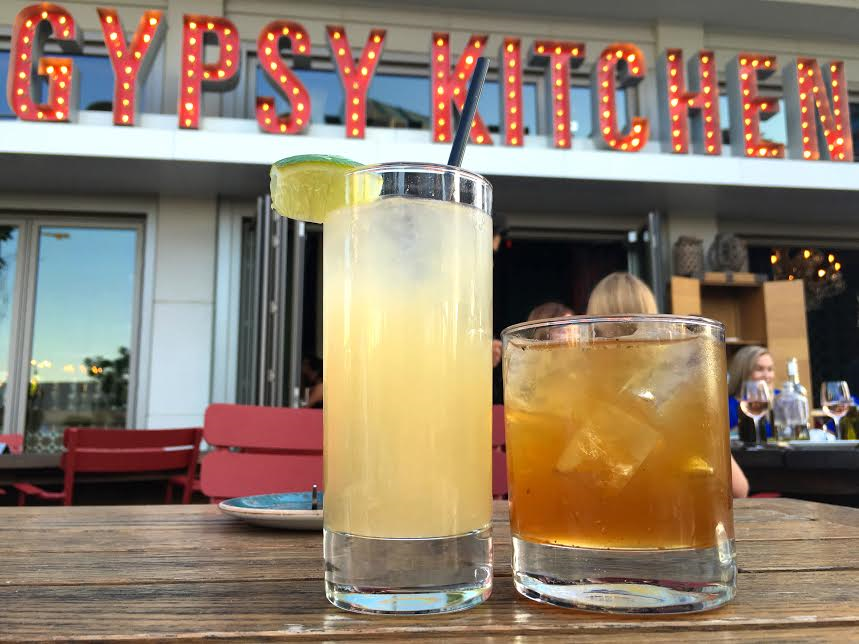 I guess Westside really is the best side when it comes to rooftop patios in Atlanta, because this next pick joins JCT Kitchen and Six Feet Under in this neighborhood! O-Ku, a Charleston-based sushi restaurant, expanded to Atlanta in late 2015. I tried O-Ku around this time and immediately fell in love with the sushi and gorgeous interior. But O-Ku reached another level when it opened its rooftop patio in April of this year. It may be small, but it is mighty! I definitely wouldn't mind chowing down on some delicious sushi while staring at this view.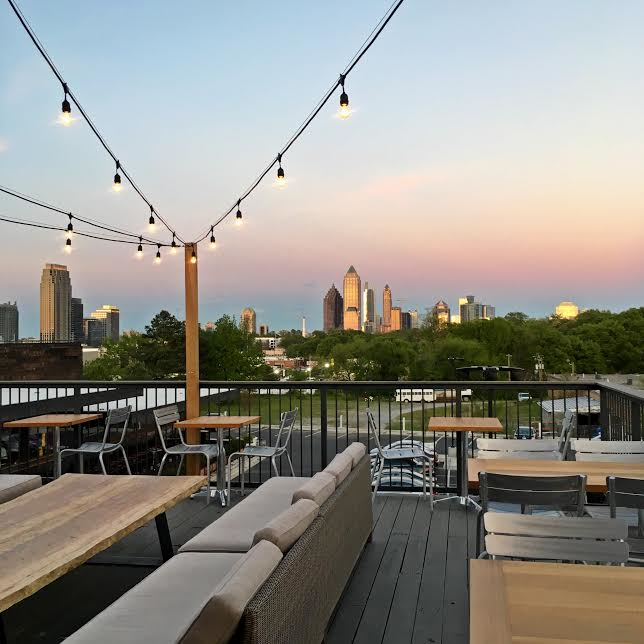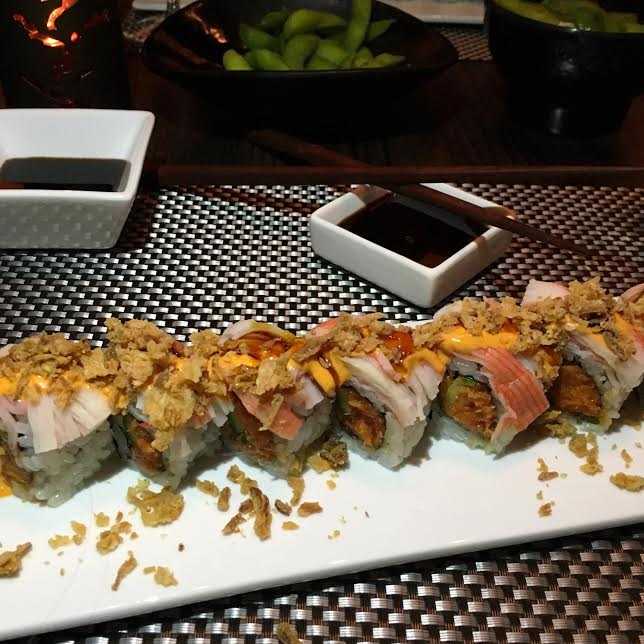 Last- but certainly not least- on this list is The W Atlanta Buckhead's Whiskey Blue. Everything about this rooftop patio is chic and sophisticated. From the private elevator that takes you upstairs to the lounge area with sofas and tables, Whiskey Blue is a must on this list. And when you mix all of that with specialty cocktails and can't-miss views, you've really hit the jackpot. It is certainly one of my favorite places to meet up with friends and grab a drink during the week or on the weekends!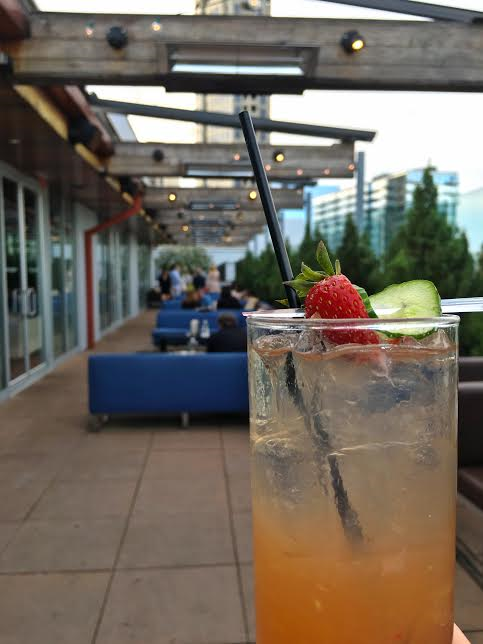 Which Atlanta restaurants and bars have your favorite rooftop patios? Are there any I missed? Let me know in the comments!