Atlanta is filled with incredible events, attractions, hiking trails, restaurants and more. But even with the fun-filled life we lead in Atlanta, it is sometimes nice to get away. And lucky for us, Atlanta is in close proximity to a ton of amazing cities.
A few weekends ago I visited Savannah, Georgia for the first time. And wow. If you take one thing away from this entire article: make a weekend trip to Savannah! The food is amazing, the city is on the water and its only a 3.5 hour drive from Atlanta! (Oh and fun fact: There is no open container law in Downtown Savannah!) So whether you're looking for a fun girls weekend or a romantic getaway, Savannah is the place to go.
Here are a few of my favorite Savannah spots:
 Forsyth Park
You really can't go to Savannah without walking through Forsyth Park. The famous fountain was modeled after fountains found in Place de la Concorde in Cuzco, Peru. And every Saturday, local vendors come together for a farmers market. Forsyth Park is quite small – its size doesn't even compare to Piedmont Park – but that doesn't take away from its beauty.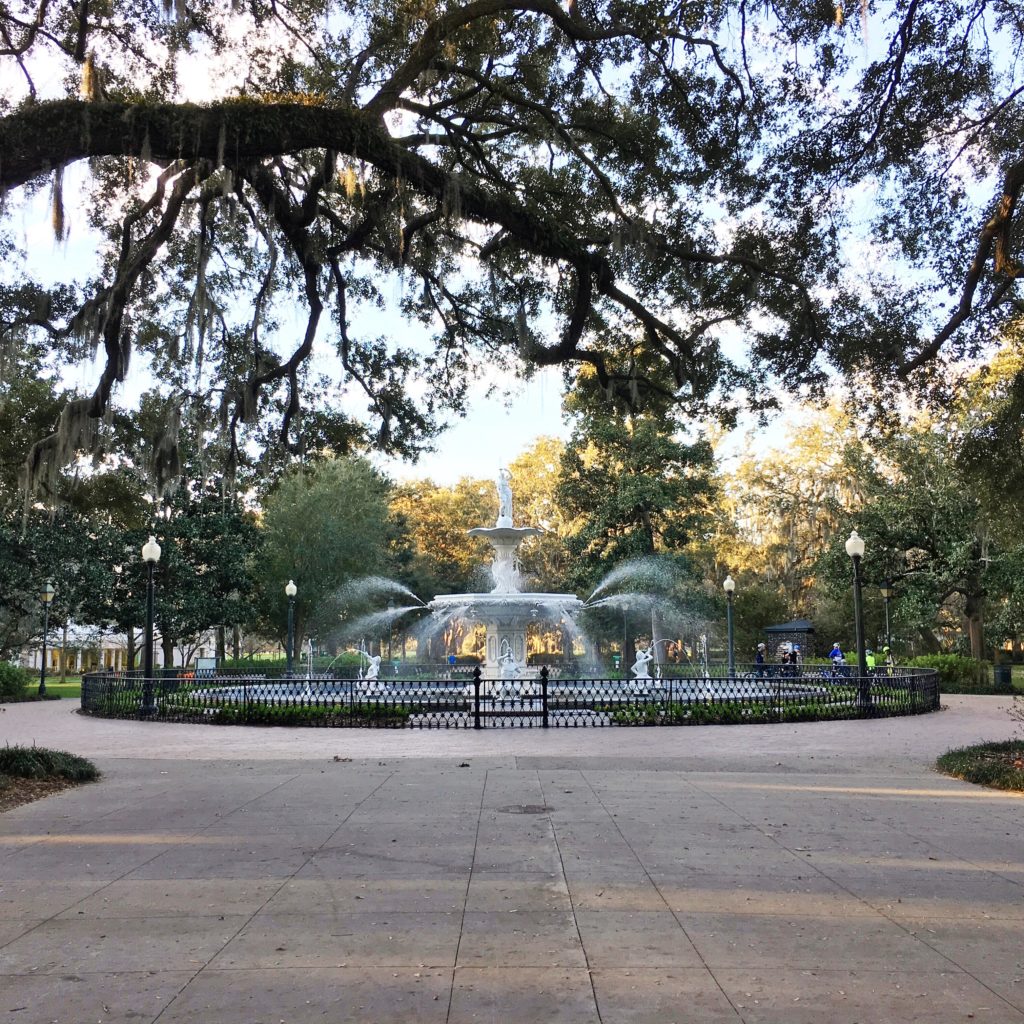 Collins Quarter
One of my favorite meals in Savannah was brunch at The Collins Quarter. It is a bright and fun space with a farm-to-table menu. The restaurant is known for its Avocado Smash and Spiced Lavender Mocha, so naturally I ordered both! The avocado toast was served on artisan toast bread and topped with feta, heirloom tomatoes, micro herbs, shaved radishes, sesame seeds and a poached egg! It's safe to say it has earned a top spot on my list of avocado toasts. And the lavender mocha was equal parts sweet and earthy.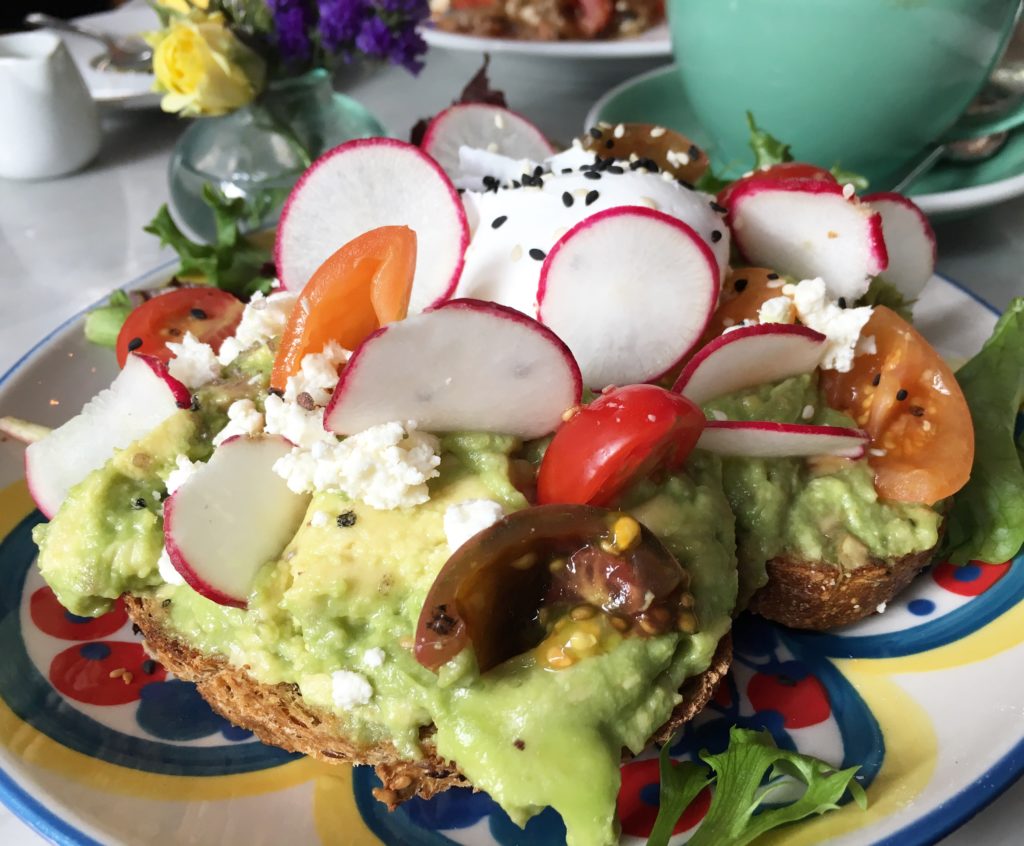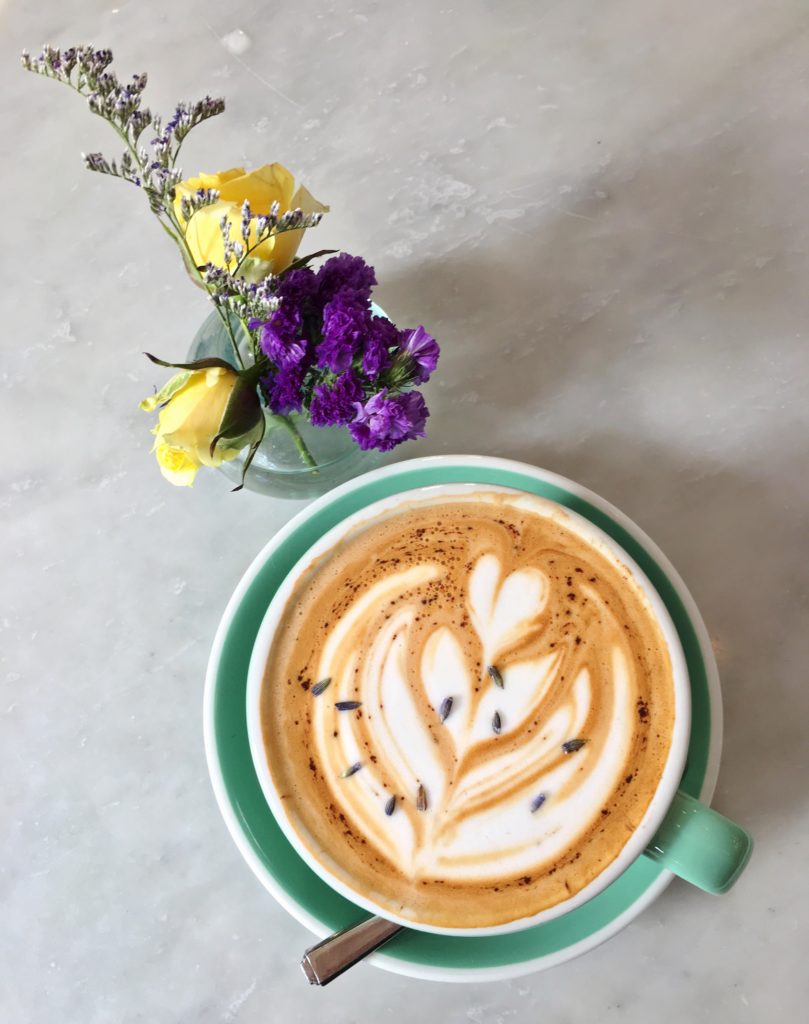 Leopold's Ice Cream
Leopold's Ice Cream has been a Savannah staple since 1919. And when an establishment has been around that long and was also named one of the top 5 ice cream shops in the world, you know it has to be good. Leopold's Ice Cream is creamy and delicious – and the perfect snack while walking around the streets of Savannah.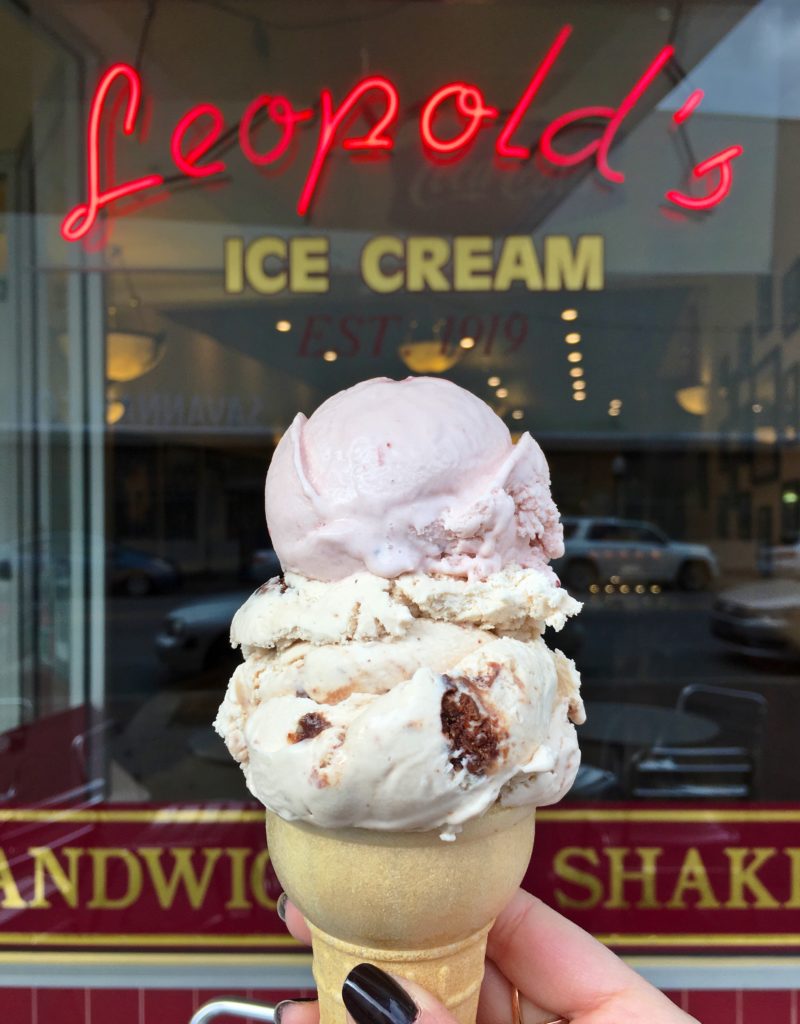 Mirabelle Cafe
I never knew there were different types of Belgian waffles, but Mirabelle Cafe opened my eyes to a new world of goodness! Mirabelle Cafe is a quaint little cafe that is famous for their authentic Belgian Liege Waffles. You can add toppings of your choosing or select one of the signature waffles – which I totally recommend! I am a sucker for The Southern Belle, a waffle topped with lemon curd creme, raspberries and powdered sugar. But the House Special, a waffle topped with Nutella, sliced strawberries, whipped cream and powdered sugar, is incredible, too!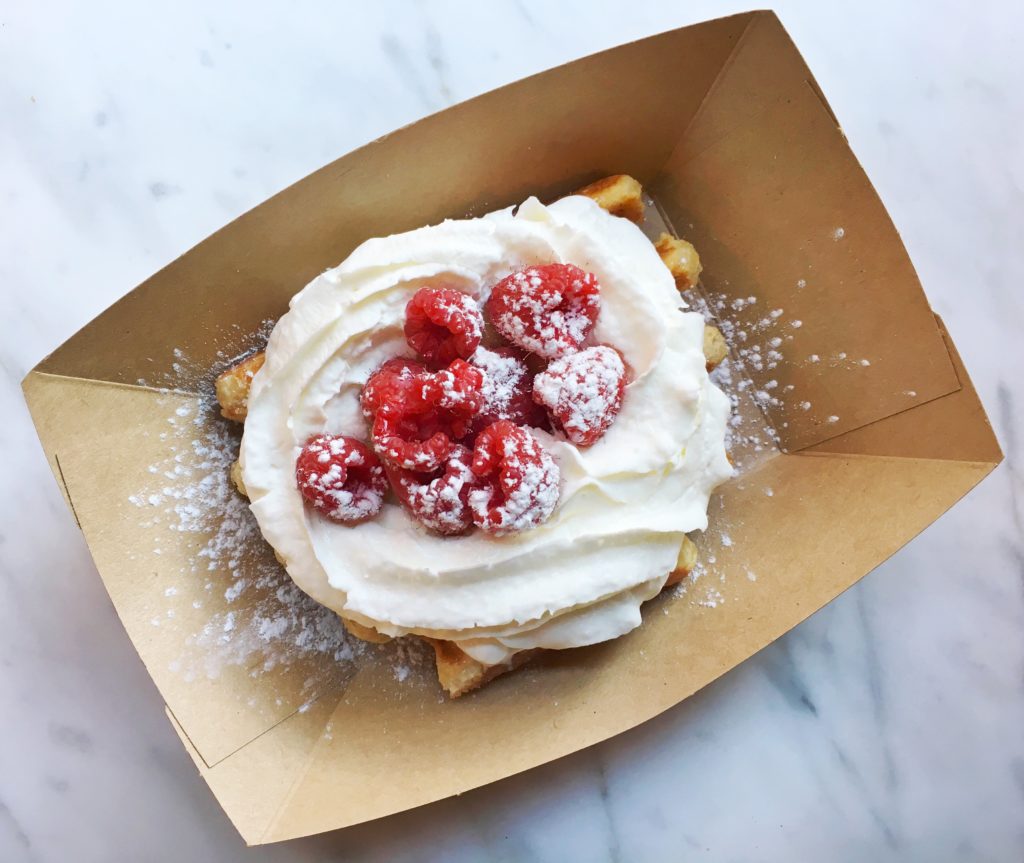 Cathedral of St. John the Baptist
No matter what religion you are, you will appreciate the beauty that is the Cathedral of St. John the Baptist. Located right across from Mirabelle Cafe, this cathedral is breathtaking. Whether you take a look inside or simply stop by the outside, this cathedral is worth a visit.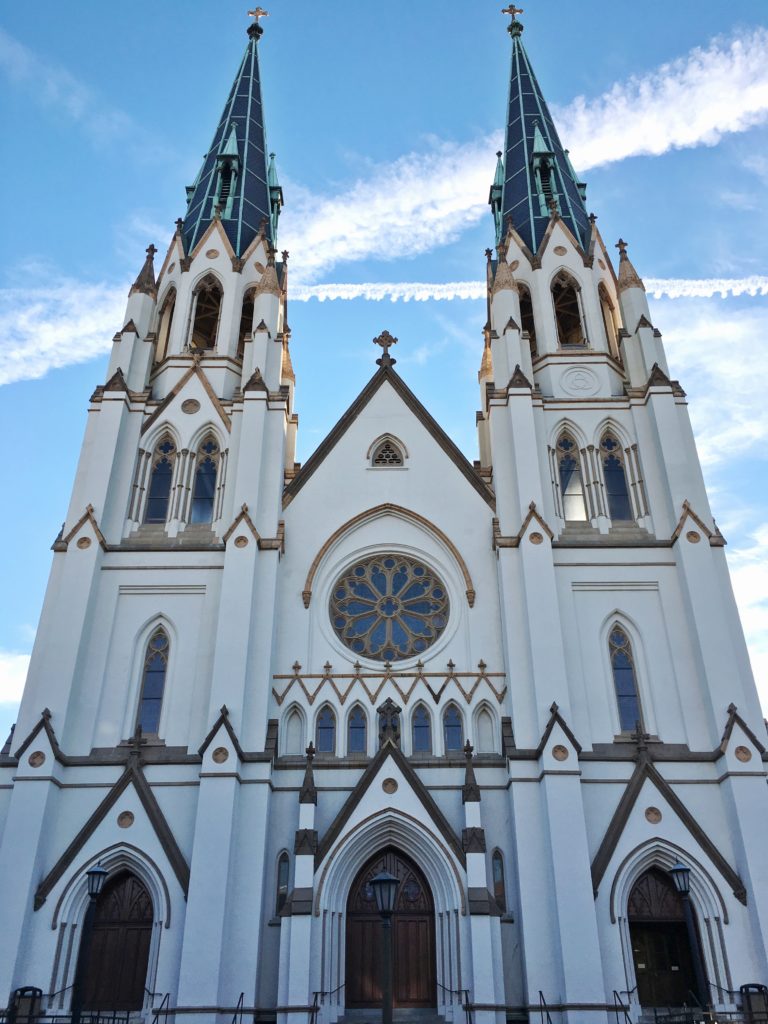 Rocks on the Roof
One of the most beautiful views in Savannah is from the rooftop bar at the Bohemian Hotel, Rocks on the Roof. The hotel is located right on the Savannah River, and the bar provides views of both the river and the city. The drinks and tapas are delicious. It's a great place for happy hour or an after-dinner drink.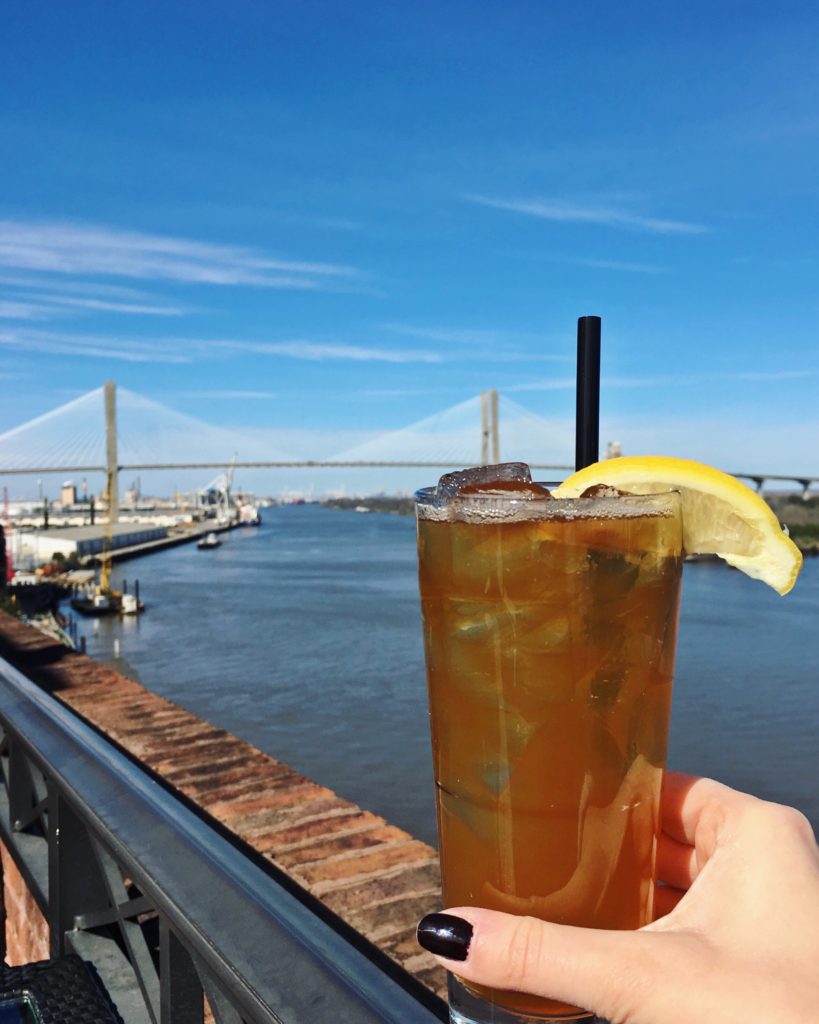 Savannah's Candy Kitchen
Also located on Savannah's riverfront is the Candy Kitchen. The smell is intoxicating – and it will grab you as you're walking by! One room of the store is filled with barrels of current and retro candy. The next is where the praline magic happens. I thought I was being sneaky by asking for samples of the pralines, hoping to just taste and walk out without buying anything. But one taste of their pecan pralines and I was a goner. I bought four on the spot! The last room was where they made popcorn and gelato. So yes, the Candy Kitchen is candy heaven.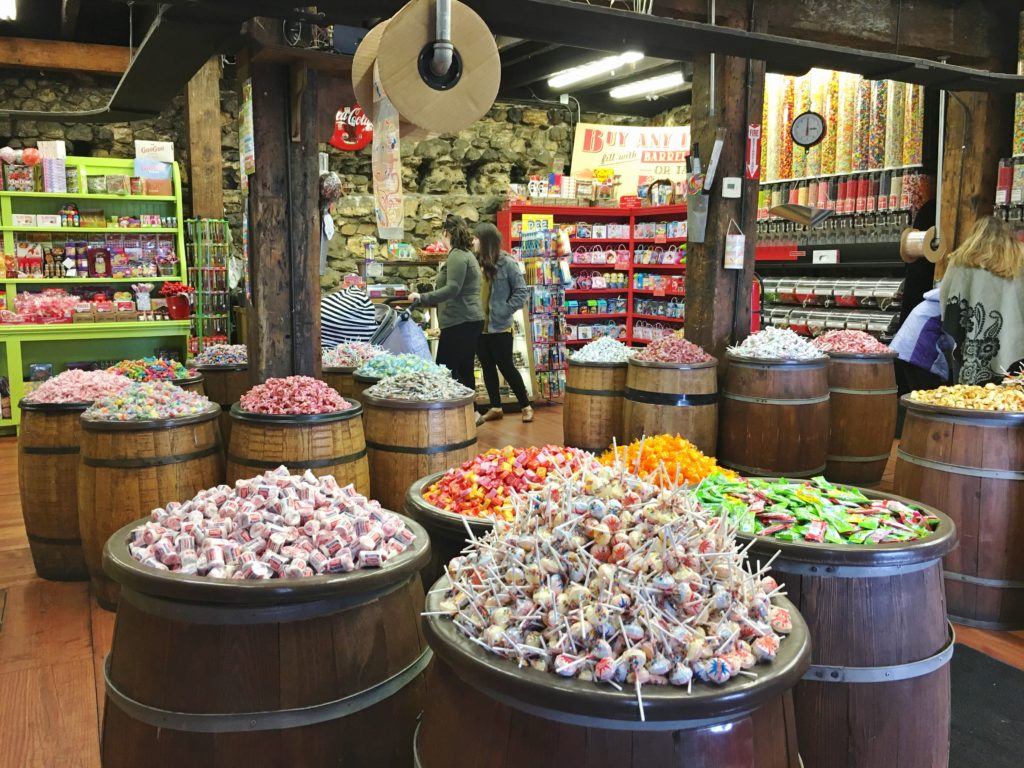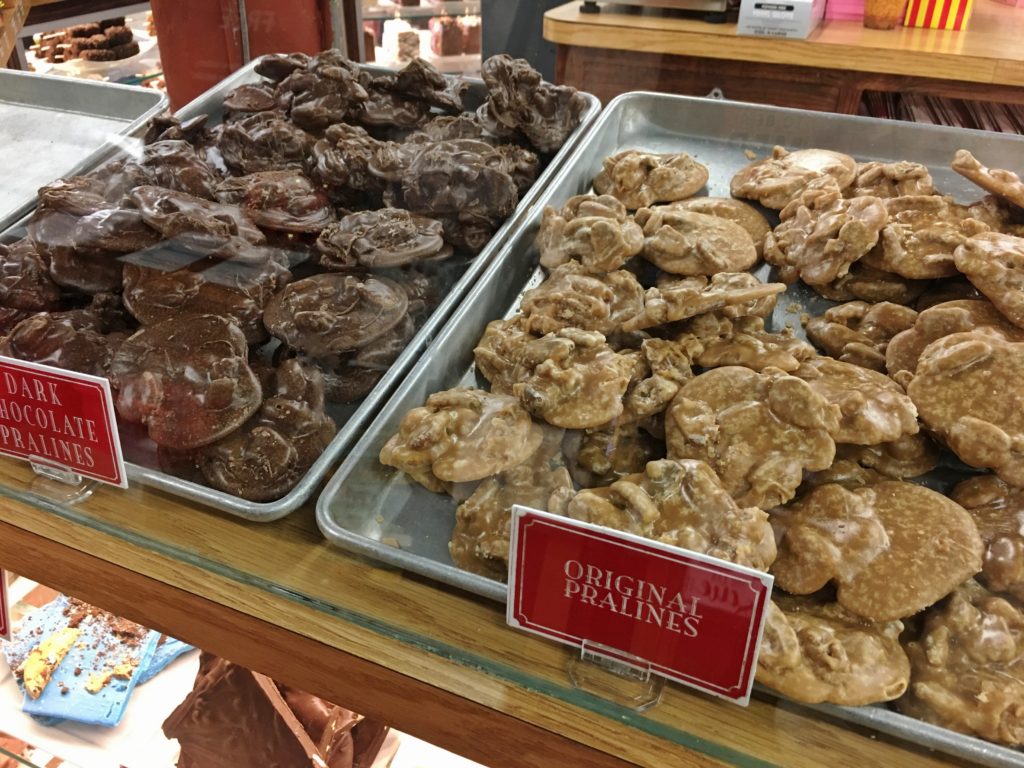 The Paris Market
The Paris Market & Brocante is filled with vintage treasures. From candles to trinkets to furniture, you'll find so many neat items at this little market. The Paris Market also has a cute bakery on the main floor. I definitely recommend grabbing a coffee and some macarons while you're there!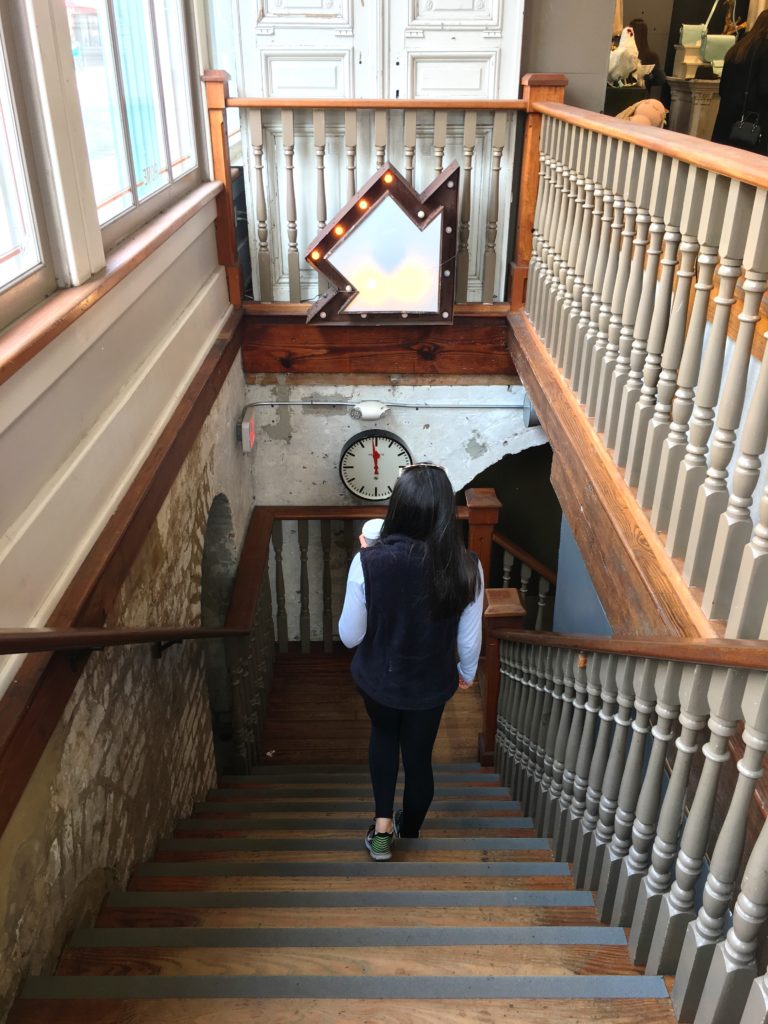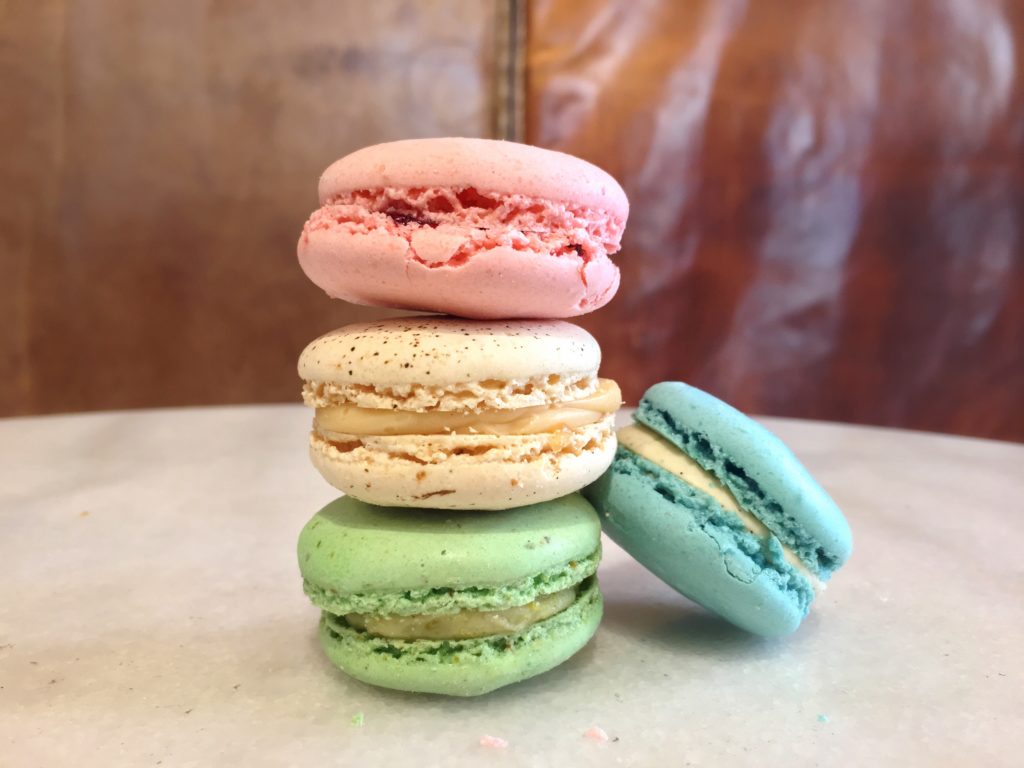 Jens & Friends
Jens & Friends is one of my favorite spots on this entire list! Give me cocktails with fun names, fruity flavors and bright colors, and I'll be your biggest fan. And that's exactly what you can expect from Jens & Friends! With more than 200 crazy cocktails to choose from, you'll be both overwhelmed and delighted. I ordered the Birthday Cake martini, which had a sprinkled rim a marshmallow garnish, but every drink I saw looked fantastic.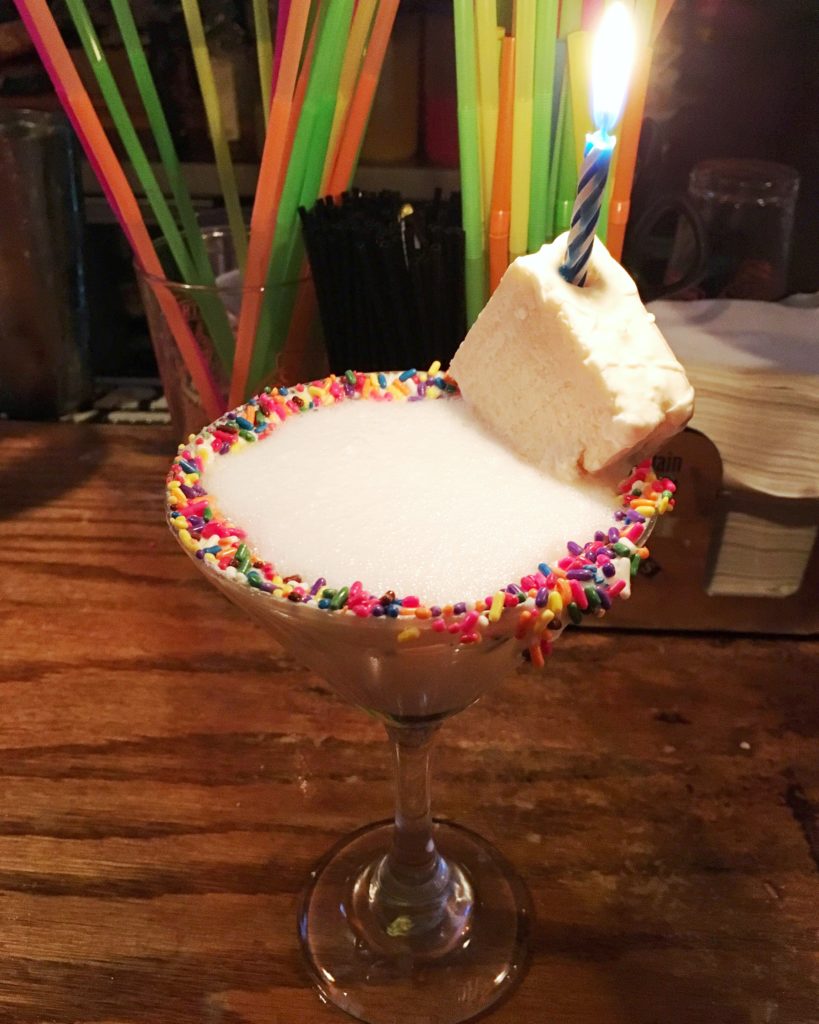 The Olde Pink House
The Old Pink House is an 18th century mansion turned one of Savannah's most popular restaurants. The setting is very beautiful and historic, and the menu features traditional Southern fare. Even if you don't end up dining here, you must stop by to see the beautiful pink exterior!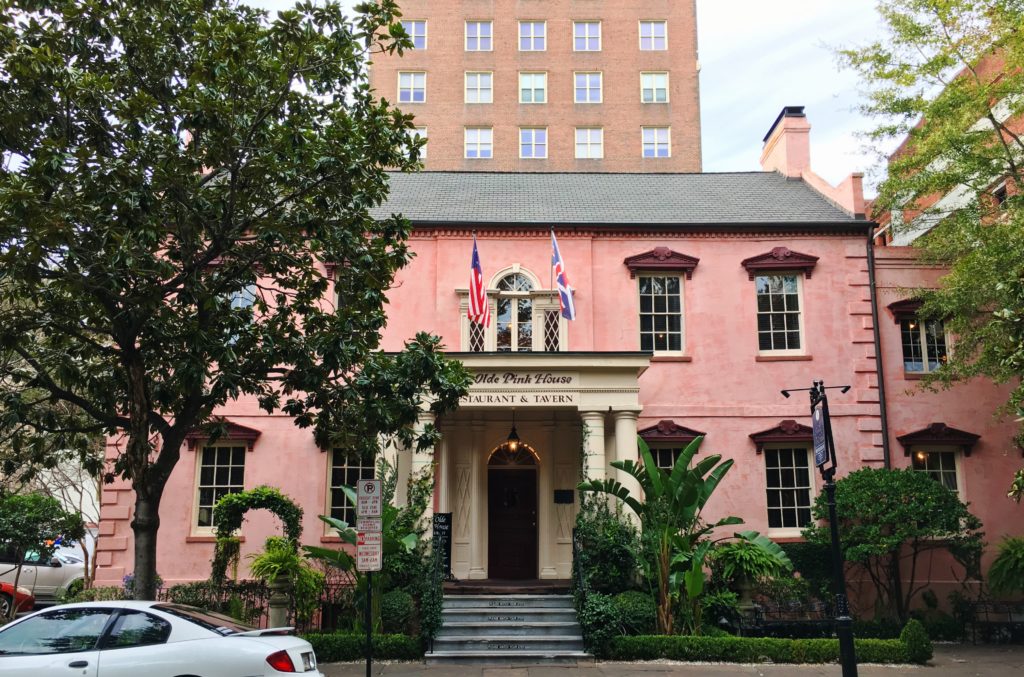 The Vault Kitchen & Market
The building that now houses The Vault used to be a local banking institution. After it closed in 2013, The Vault turned it into the chic, Asian-inspired restaurant we all know and love. The drinks, tacos and sushi (yes, they serve tacos and sushi!!) were all incredible. And the staff could not have been friendlier.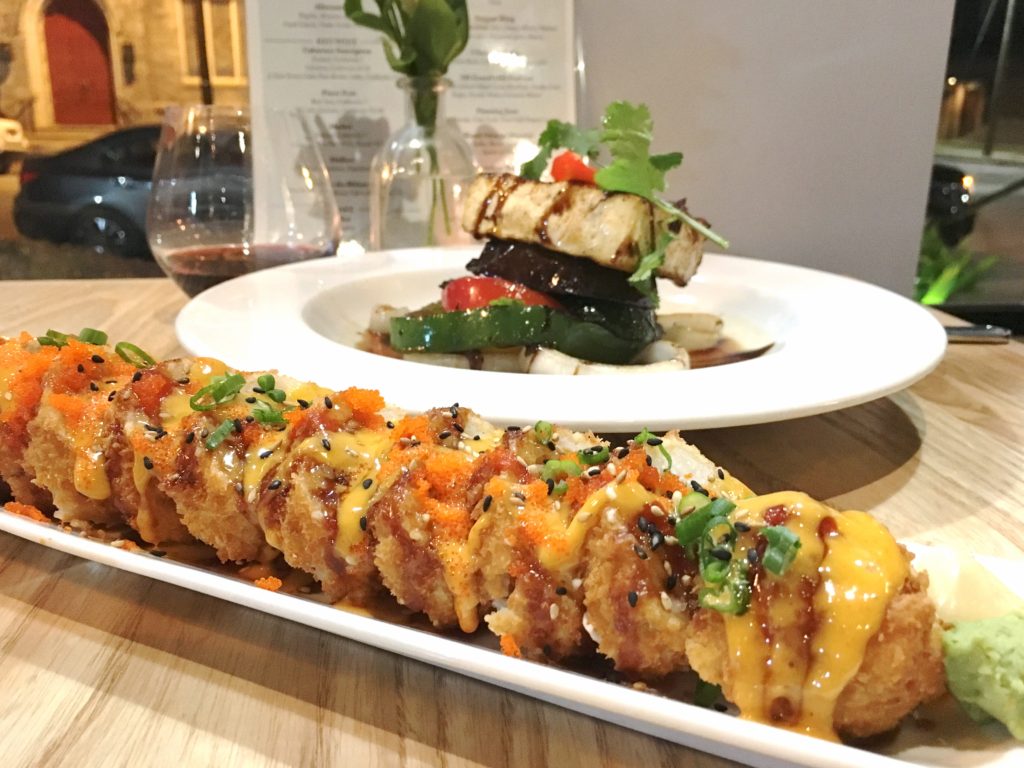 Back in the Day Bakery
Back in the Day Bakery is the holy grail of build your own biscuits – but be sure to get there early because once they sell out, they're out! These biscuits are crunchy on the outside and flaky on the inside. I topped mine with chicken, fontina cheese and the house made jam (recommended by the woman who took my order!) and it was delicious. On top of the delicious baked goods, the decor is sweet and charming! I could have spent all day sitting in this bakery, but I had to go explore Savannah!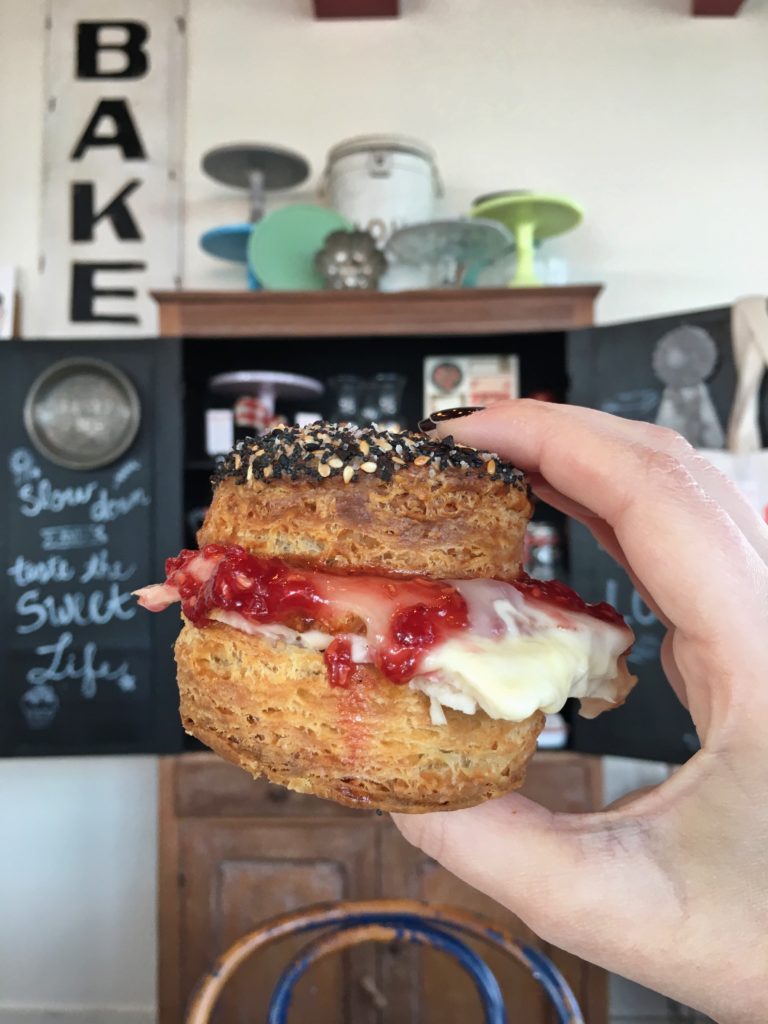 Vinnie Van Go Go's Pizza
For being located in a Southern city, Vinnie Van Go Go's makes a mean New York slice! If you're looking for a casual meal or late night snack, Vinnie's is for you. This City Market pizzeria is always packed with people waiting for a slice of this cheesy, gooey pizza. Two things to know before you go: 1. You will probably have to wait. 2. It's cash only!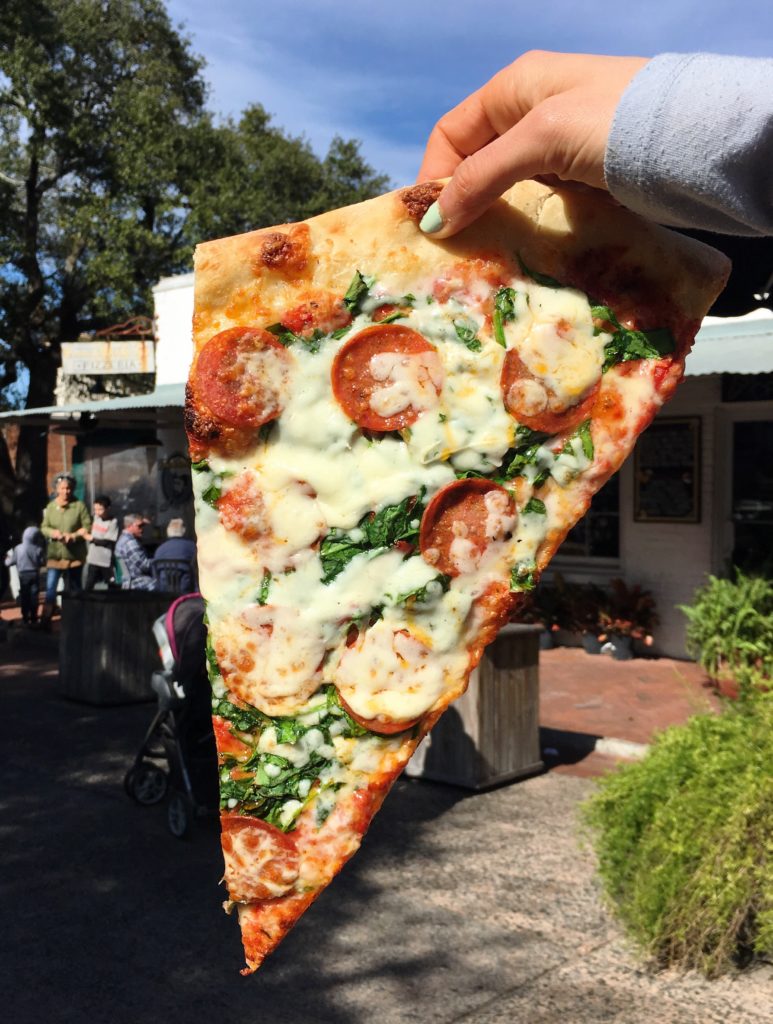 Have you been to Savannah? Where are your favorite places to visit? Let me know in the comments below!