I love spending time in Atlanta just as much as the next person, but I also consider myself very lucky to live in a city with such an efficient airport that allows me to easily travel just about anywhere in the world. And like anyone who has ever step foot inside Hartsfield-Jackson International Airport knows, Delta is king.
Maybe its because Delta is headquartered in Atlanta, but I feel a strong sense of loyalty to the brand. So consciously or subconsciously, I always end up flying Delta! I had long ago ditched the paper boarding pass for my Fly Delta app, and with the app's new updates I can't fly without opening up my phone.
So picture this: You have an early flight out of Atlanta, you're running a little bit late and you desperately need your morning caffeine fix. Normally you'd never have time to search around for a coffee shop, but the updated Fly Delta app allows you to search for restaurant names, keywords and more. It then provides you with your options and a map showing you the quickest route from where you are now to where you want to go. Suddenly that cup of joe doesn't seem so impossible.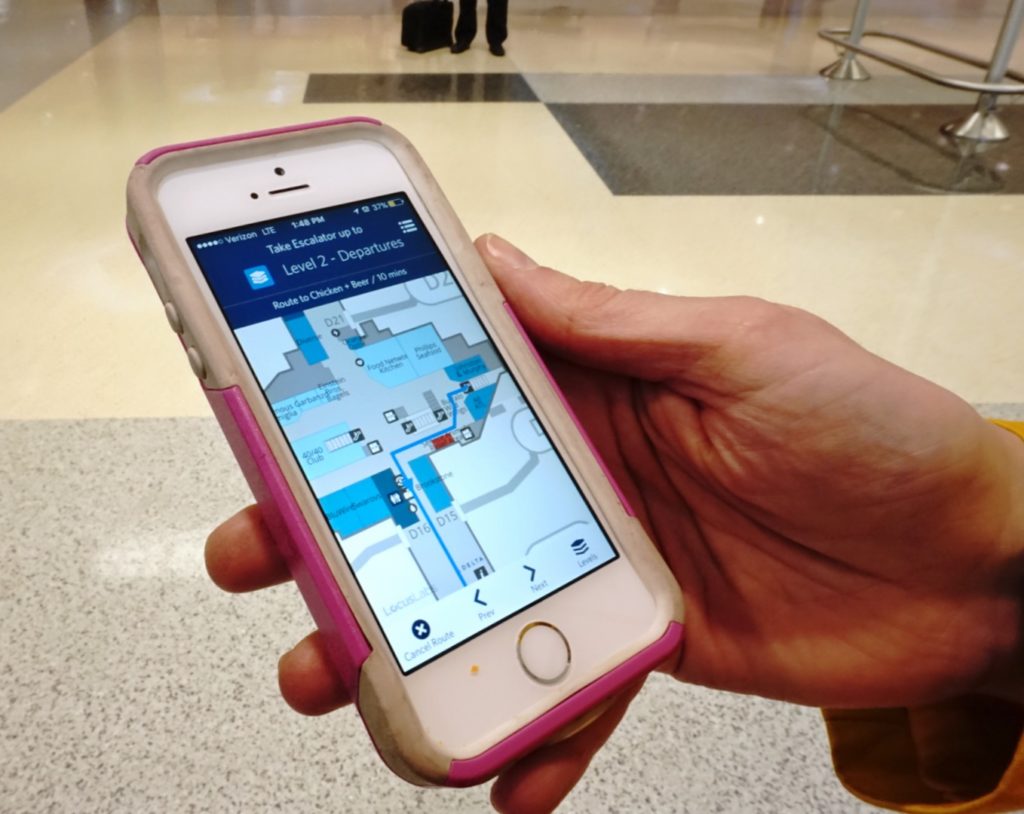 This functionality works for virtually anything. Is your head hurting? Look up ibuprofen. Are you craving pizza? Type pizza in the search box! Desperately need a glass of wine before you board that plane? The app can point you in the right direction. And in an airport as big as Hartsfield-Jackson, the wayfinding maps feature is key.
A few weeks ago I had the opportunity to test out the app with a representative from Delta, and getting from place to place couldn't have been easier. We entered through the International Terminal – which is incredible if you've never flown out of the country from Atlanta! – and then opened up the app.
I had heard about One Flew South many times so we headed there first. It's one of Hartsfield-Jackson's upscale restaurants serving seafood and sushi, which is right up my alley! After a quick search on the app we were on our way.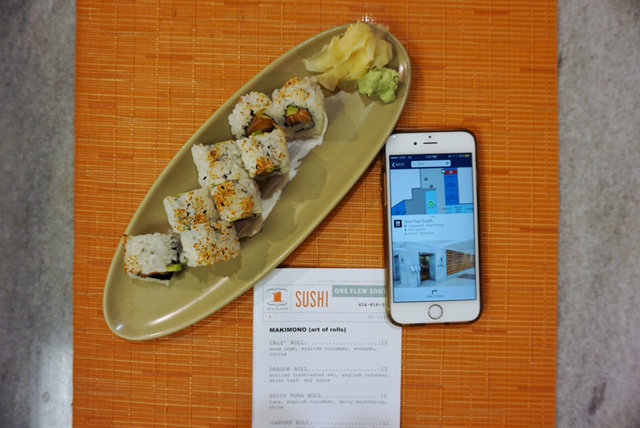 I ordered a simple salmon and avocado roll and it was delicious – and quick! If you have a few minutes to spare the next time you travel, I suggest checking it out! It has definitely become one of my favorite restaurants in the airport.
Next up was dessert. And what could be better than gooey cheesecake from Cafe Intermezzo? With four Atlanta locations – the airport, Dunwoody, Midtown and Alpharetta – Cafe Intermezzo is a beloved local staple. We took out the app once again, typed in "Cafe Intermezzo" and soon after our GPS was guiding us to the restaurant.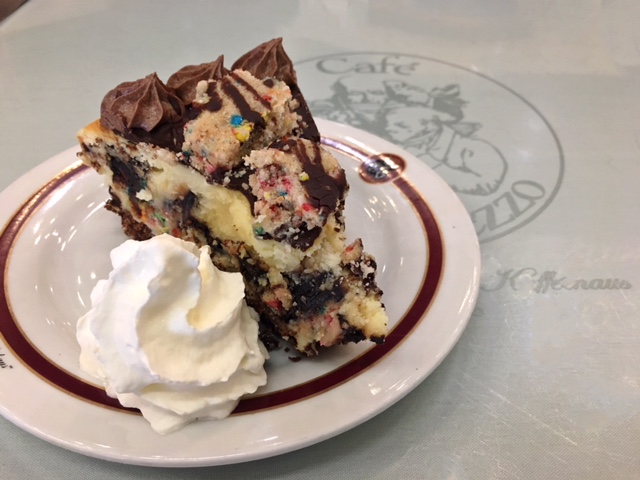 One look in the dessert case and I knew I had to order the m&m cookie cheesecake! It was so sweet and filling, but worth every single bite.
Last but certainly not least we made our way to the new Delta Sky Club in Concourse B. I felt pretty lucky since I normally don't get access to the exclusive lounge, so thank you to Delta for showing me around! I had been in a few Delta Sky Clubs in my life and this one was by far the nicest. It just opened in September of last year and was designed beautifully. Filled with modern decor and local art, the club also featured gorgeous panoramic views of the Downtown skyline. And don't even get me started on the food… there were so many food and drink options! And something very cool about this Delta Sky Club was their focus on healthy options, too.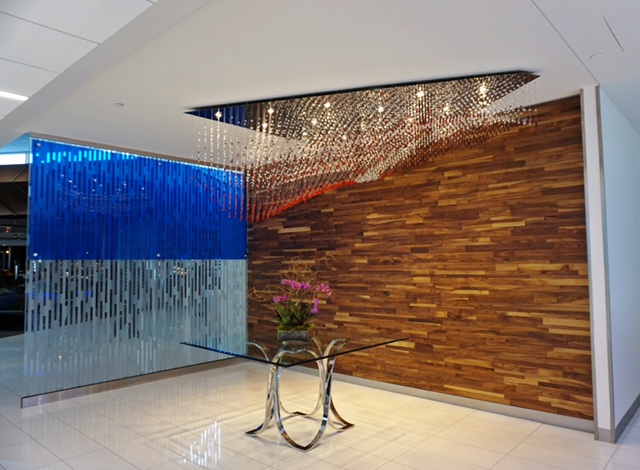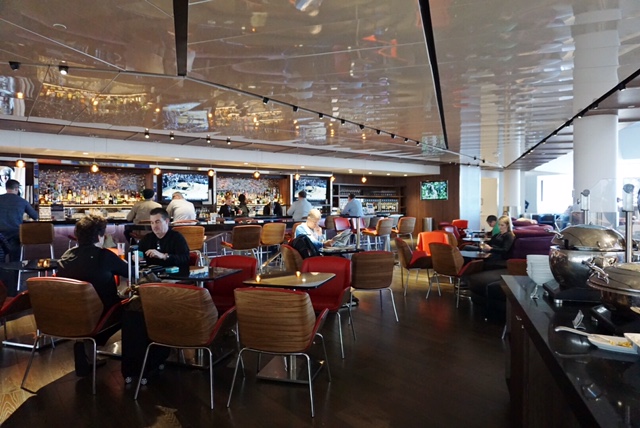 So next time you travel Delta, try out the app! Whether you're looking for the nearest restroom or forgot to get your mom a birthday card, the Delta app can lead you seamlessly to your destination. I know I'll be using it!
This article was written in collaboration with Delta Air Lines but all thoughts and opinions remain my own.