Brunch is an essential part of most Atlantan's weekends. So one of my favorite activities is discovering fun and delicious brunch spots.
Smoke Ring, a Southern-inspired BBQ restaurant, serves brunch every Saturday and Sunday. But the can't-miss brunch is held the first Sunday of every month from 1-4 pm. Enjoy brunch with bottomless mimosas, half-priced wine and live music!
Brunch started with the fried green tomato appetizer. The tomatoes were fried to perfection and topped with goat cheese, chow-chow and red pepper jam! The flavors complemented each other so well.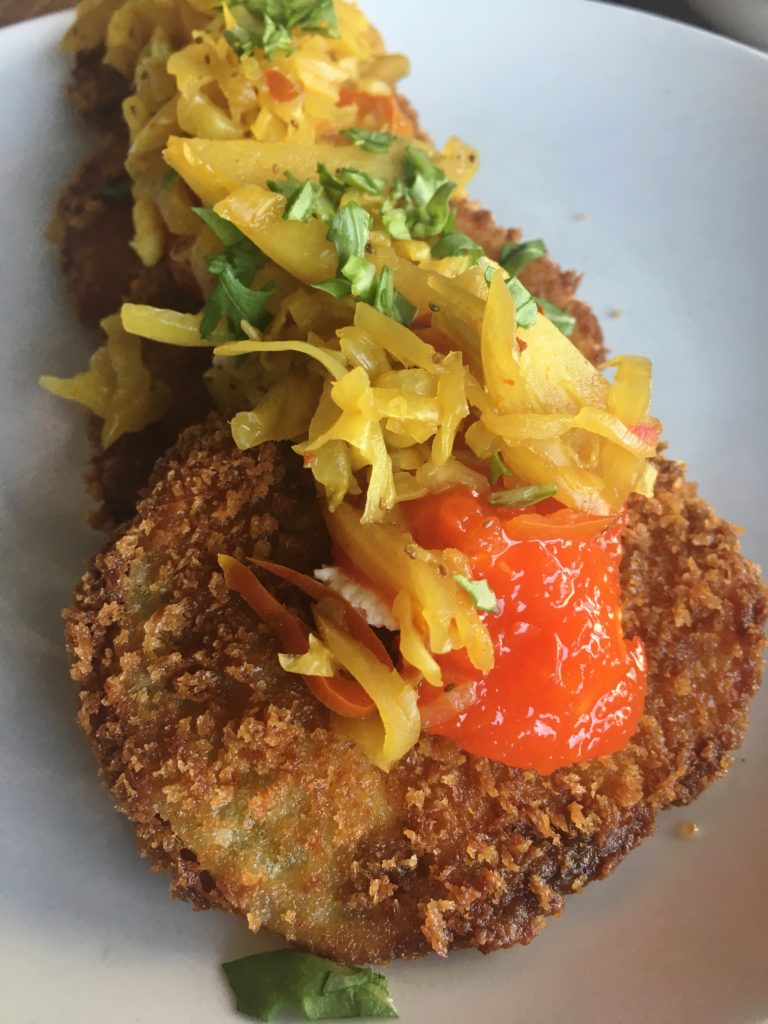 Next up was the Smoke Ring Chicken-N-Waffles. The waffles were fluffy, the chicken was crispy and it was accompanied by hock collards, maple syrup and white gravy. If you're a fan of chicken and waffles you will love this dish!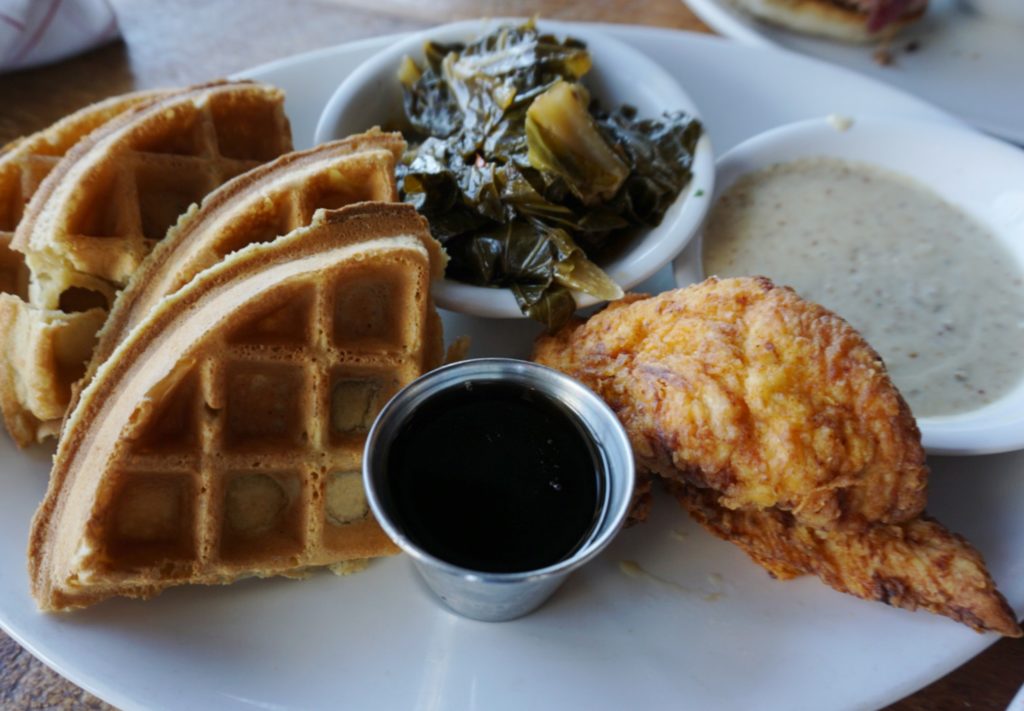 A BBQ brunch isn't complete without some tender brisket. The Smoked Brisket Hash is a plate topped with brisket, onions, peppers, fried potatoes, chipotle bbq sauce, tobacco onions and two eggs cooked over easy. Hearty and delicious.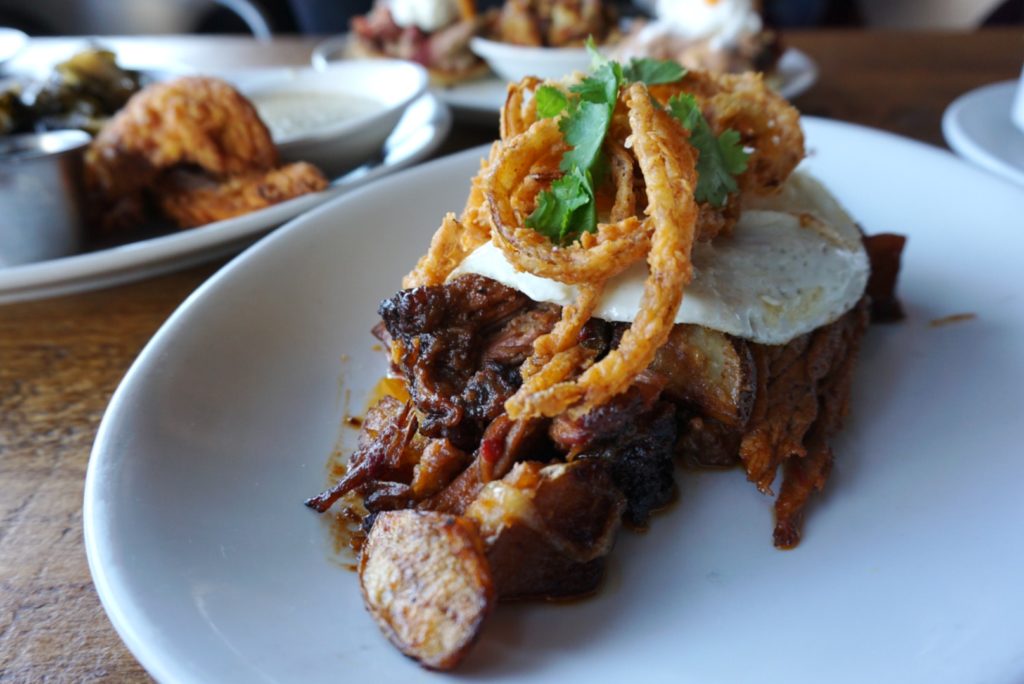 And last but certainly not least was the Smoke Ring Benedict with pulled pork. Everything was delicious but this dish was definitely my favorite! Served with a chipotle hollandaise and a side of home fried potatoes, this benedict was the perfect BBQ brunch dish!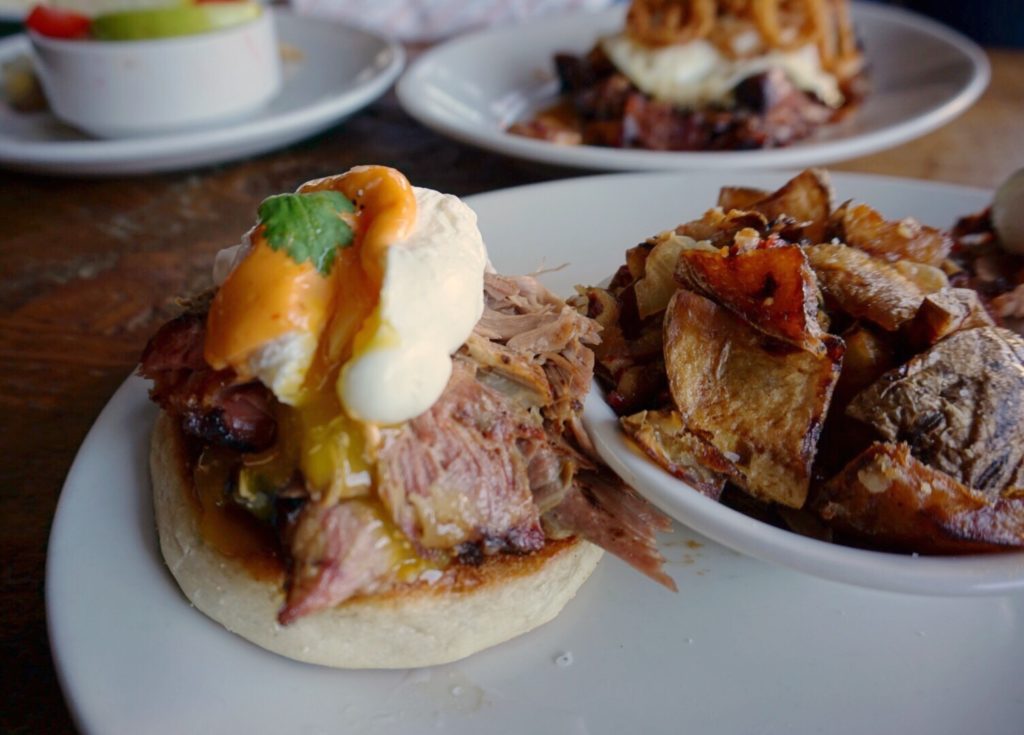 Have you dined at Smoke Ring? What did you think? Let me know in the comments below!