After a few months of its winter pop-up Yebo Ski Haus, Yebo Beach Haus has returned to its summery roots. From the moment you walk into the restaurant you feel like you've been transported to to a chic beach town. (And as I Florida native I can't get enough!)
Yebo Beach Haus fuses traditional South African cuisine with American flavors. And the menu does an incredible job of showcasing unique South African dishes, such as biltong, ostrich and braii alongside more typical coastal, American dishes.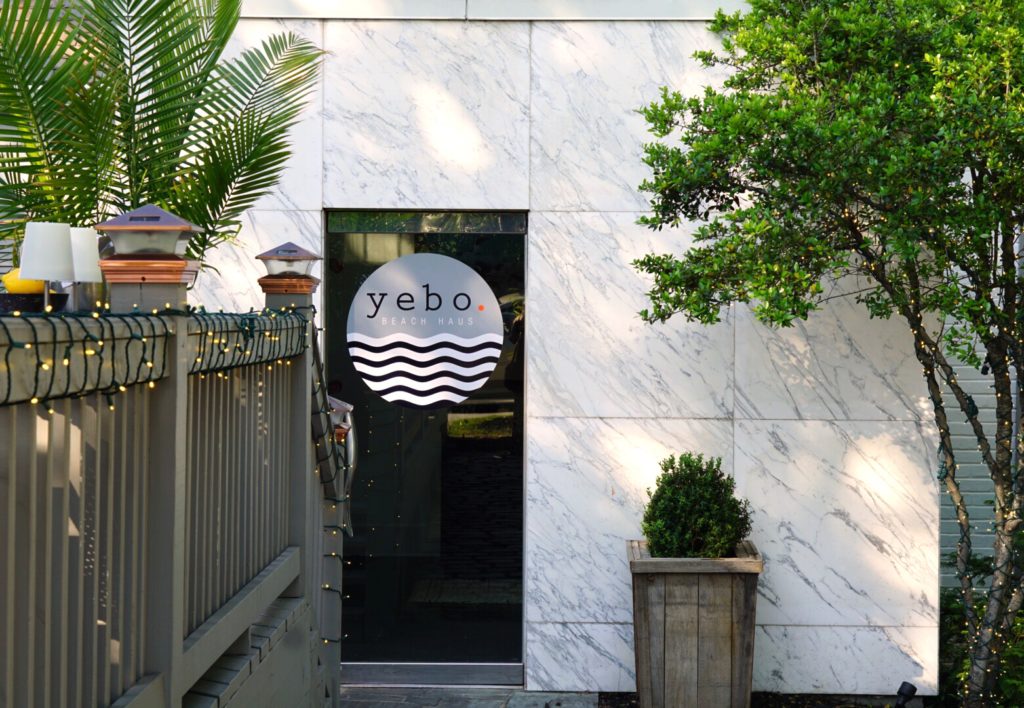 From the delicious flavors to fun decor, there is so much to love about Yebo Beach Haus! Here are a few highlights from my latest meal:
Jeffery's Bay in a Pineapple
Beachy drinks taste so much better in fun cups, don't you think? Well Yebo Beach Haus definitely got the memo with their Jeffery's Bay cocktail. The drink is made of elyx vodka, capertif, spiced rum syrup, ginger, rhubarb bitters and grapefruit, and then you have an option of a cup. I went with the pineapple, which serves two. But the flamingo punch bowl (which serves 4 people) looked pretty awesome, too!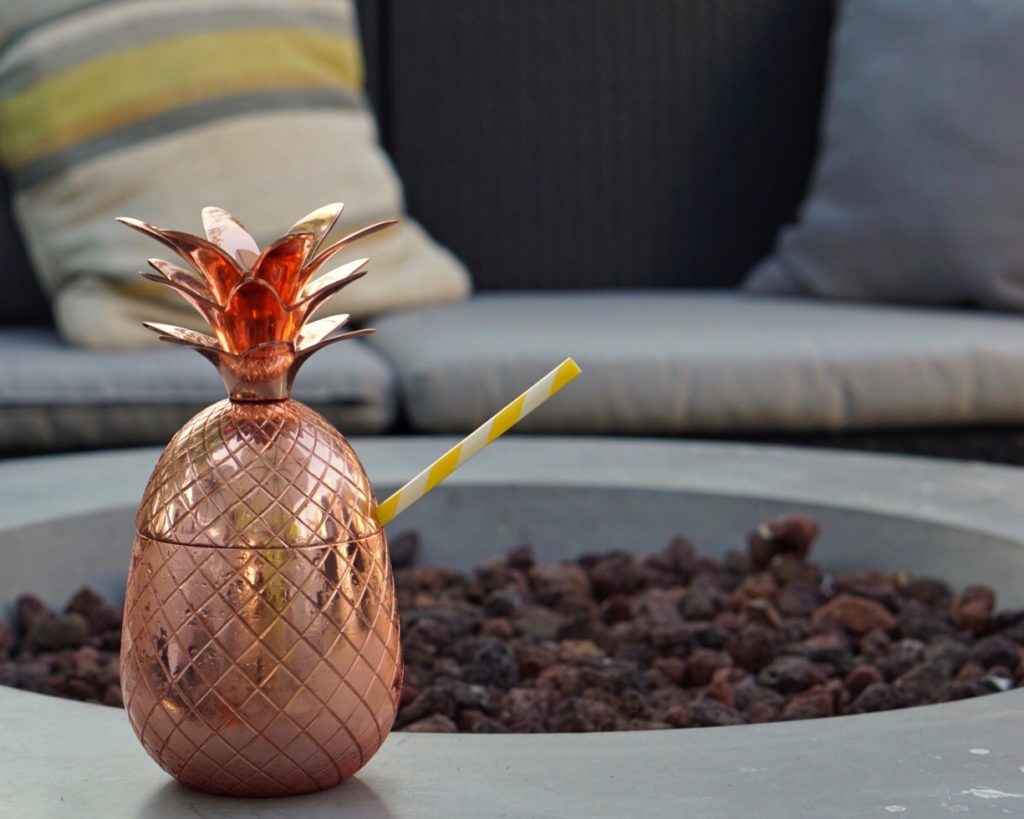 Coconut Ceviche
The creative presentation did not stop with the pineapple; the coconut ceviche was just as gorgeous – and tasty, too. Fresh scallops, prawns, octopus, jicama, papaya, avocado and coconut jalapeño vinaigrette were mixed together in a coconut half, ready to be devoured. And devoured it was.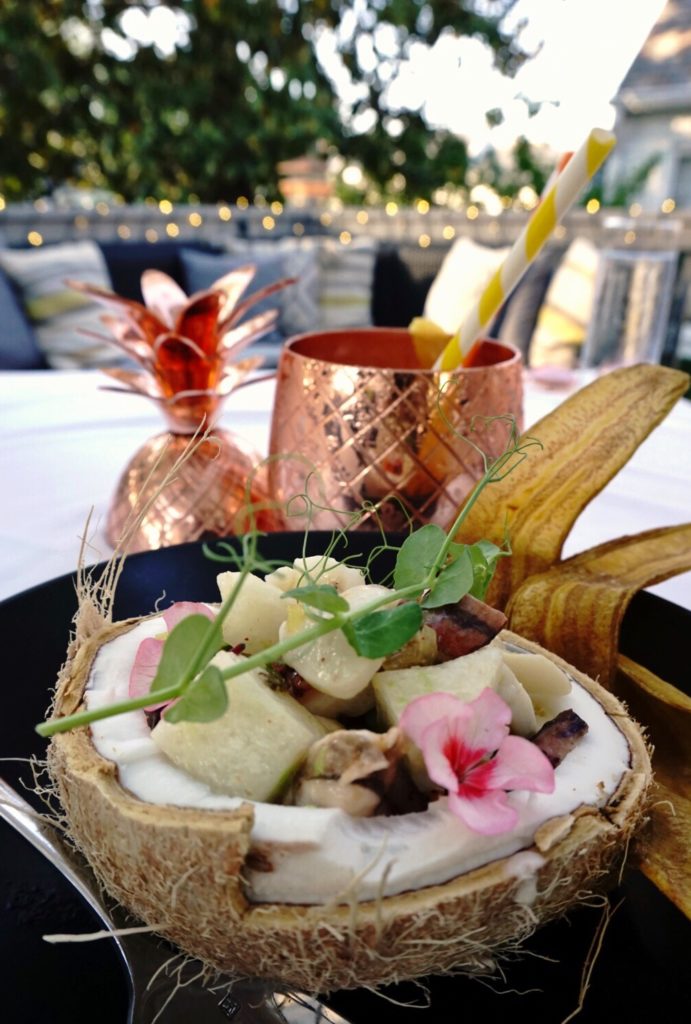 Grilled Artichoke
Next was the grilled artichoke. It was charred in just the right places, but the real MVP was the peri-peri buttermilk dipping sauce. It had just the right amount of heat!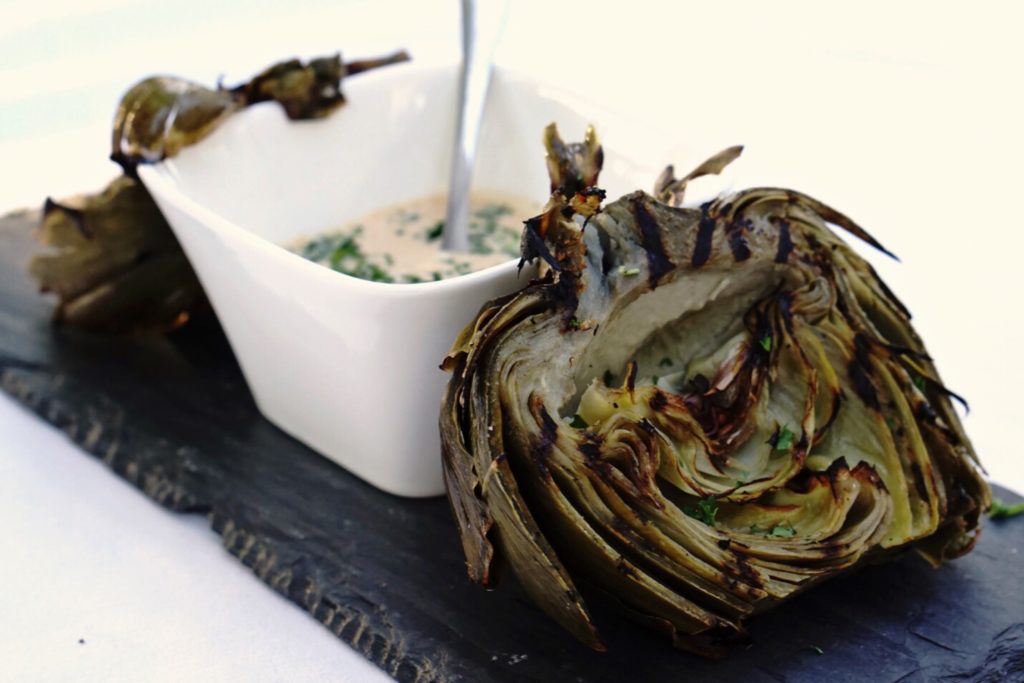 Seared Scallops
The scallops at Yebo are paired with a mediterranean couscous, oranges, fennel and pesto – clearly very contrasting flavors. But they all worked so well together! If you like scallops this is a must-order.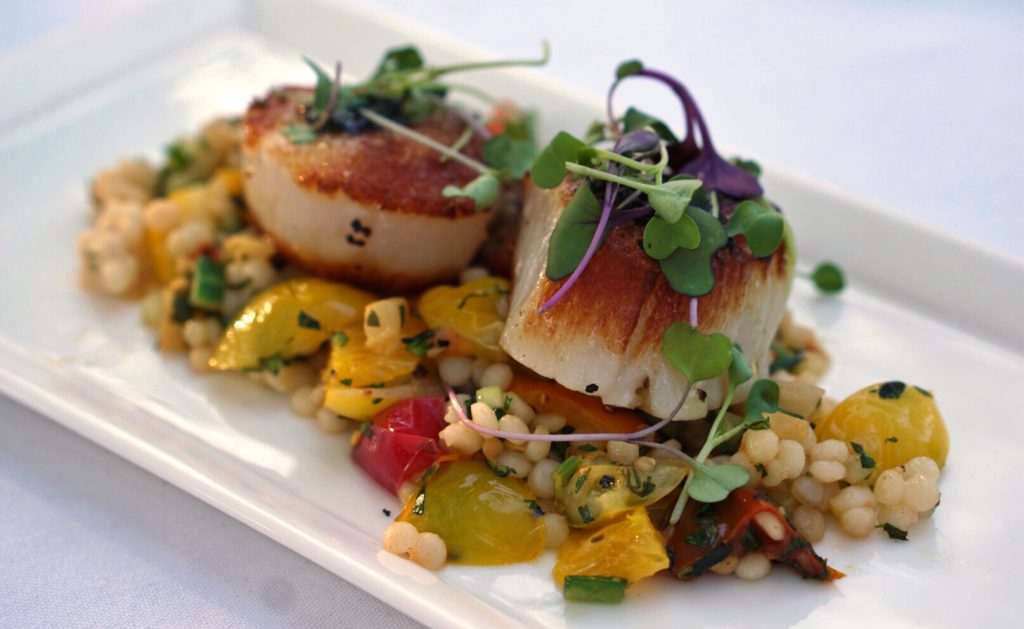 Ostrich Sliders
Ostrich is a common meat in South African cuisine, so I wanted to give it a try. And I was pleasantly shocked at how much I loved this meat. It was lean and incredibly flavorful, and the rosemary aioli was to die for!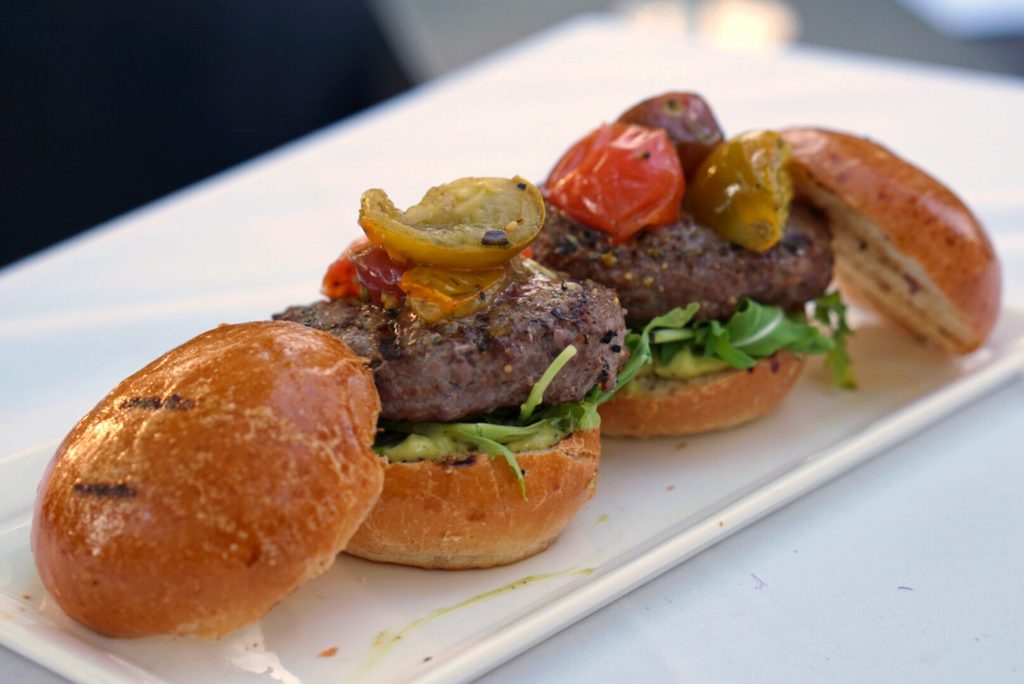 And Of Course… Dessert
It wouldn't be a true ATL Bucket List dinner without dessert! And while I was feeling pretty full from dinner, I am so happy I didn't skimp on dessert at Yebo Beach Haus. First up was the Bon Fire Chocolate Cake with vanilla gelato, almond florentine, red wine berry coulis and a candied sugar glass on top. And yes, it was a molten chocolate cake!!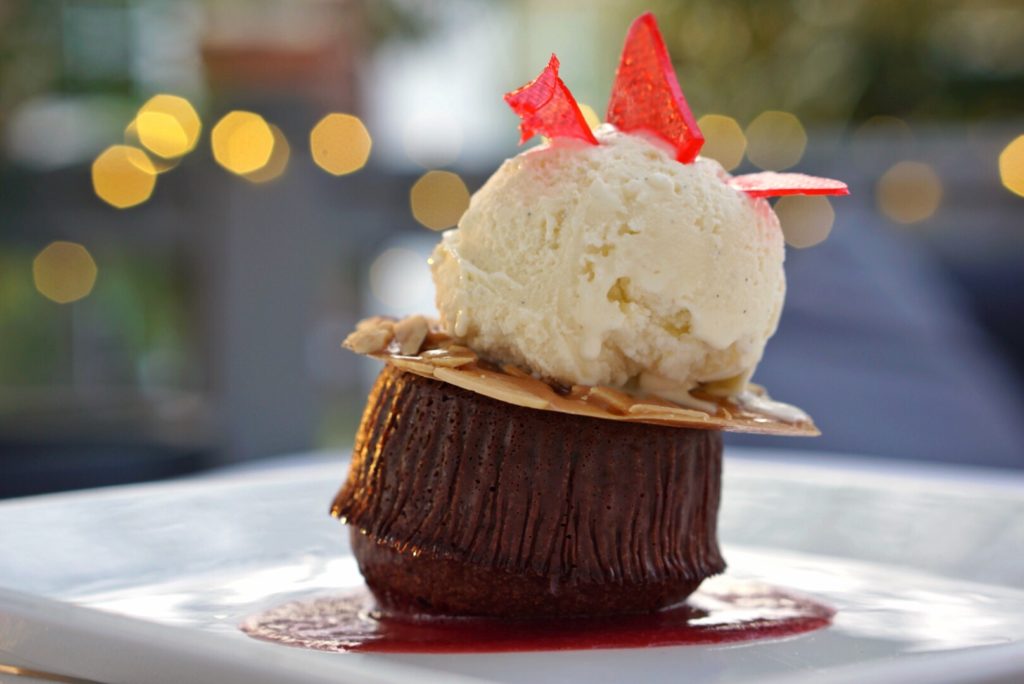 But trust me – when you look at the dessert menu you'll have a very hard time deciding on just one. That's why I ordered two! The Funnel Cake Fries took me back to my childhood days in the best way possible! Oh how I miss the days I could eat fried food without a care in the world…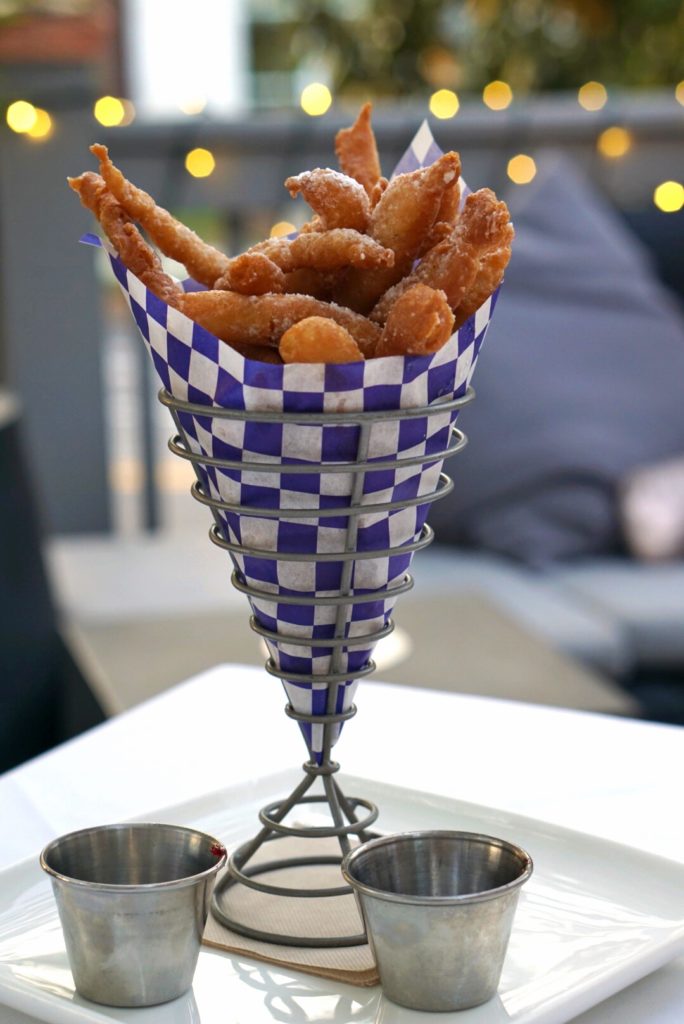 Yebo Beach Haus exceeded all expectations, and I can't wait to go back!
Have you dined at Yebo Beach Haus? What did you think? Let me know in the comments!