Neely & Chloe is coming to Atlanta!
Based in New York City, Neely & Chloe is the fashionable brainchild of sisters Neely and Chloe Burch. Their goal was to merge affordable accessories and luxury brands, and I can tell you first hand they achieved it. From handbags to shoes, these ladies know how to make quality products.
And while you can purchase Neely & Chloe products on their website at any time, I for one love pop-up shops – and it's nice getting a sense of the products in person before you buy! So clear your calendars for this weekend because the pop-up is from 10 am to 9 pm on Thursday, July 13 through Saturday, July 15 at Westside Provisions. And word on the street is  Chloe Burch will be on site Thursday. So you might get the chance to meet one half of this incredible lady duo!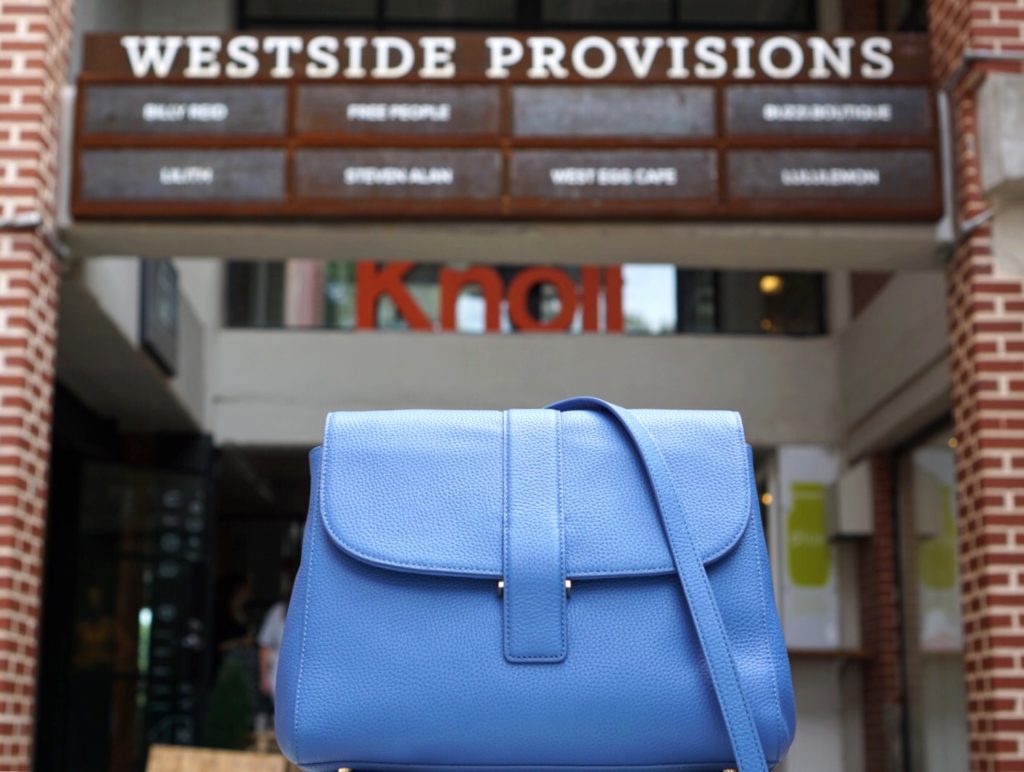 My new "No. 20 The Day Bag Pebble" has become my summer obsession. I typically opt for neutral-colored purses, but I just couldn't resist this beautiful blue. And it has made my summer wardrobe so much more exciting!
I'm always carrying around my camera, a notepad, my iPad and more, and it's honestly hard to find a stylish bag that can comfortably hold it all. That is my favorite part about this purse! It carries a LOT of stuff and allows me to leave the funny looking camera bag at home. And while the on the arm strap is super cute, the second option – an over the shoulder strap – is great for when I'm lugging around the heavy stuff!
I will personally be at the pop-up shop Saturday morning. I hope to see many of you there! (I'll probably grab some lunch at Upbeet after if anyone wants to join – yes, I'm totally obsessed.)
This post was written in collaboration with Neely & Chloe. But all opinions are mine!