You say tomato, I say True Food Kitchen. I recently dined at True Food Kitchen to taste a few of the new summer menu items and heirloom tomatoes are making a delicious splash. If you're looking for flavorful food while keeping health in mind, True Food is the place for you. Located at Lenox Square in Buckhead, this is far from your average mall food.
Heirloom Tomato & Watermelon
When I think of summer I think of watermelon. It's so refreshing, sweet and crisp – just what the doctor ordered on a hot Atlanta afternoon! For its summer menu, True Food Kitchen is featuring an heirloom tomato & watermelon appetizer dressed with marcona almond, white balsamic and chèvre. It is light and flavorful, making a tasty start to a wonderful meal.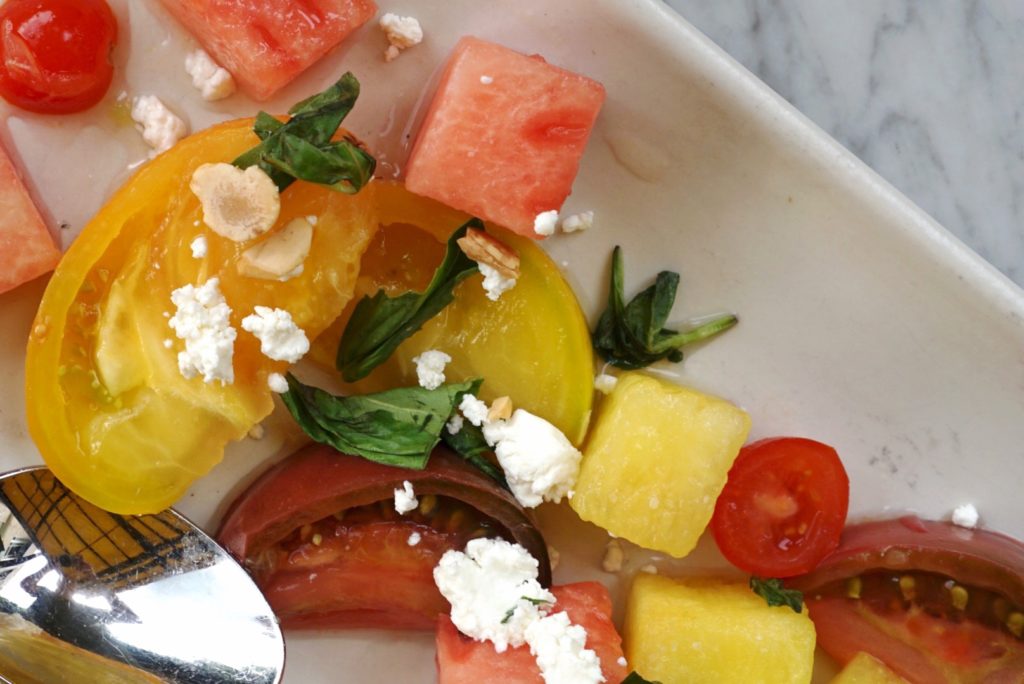 Heirloom Tomato Pizza
I told you tomatoes were in! And these tomatoes are just perfect on top of True Food Kitchen's classic pizza crust. The heirloom tomatoes are cooked to perfection – melting in your mouth. Add grilled artichoke, roasted garlic, almond ricotta (it's vegan!) and black truffle, and you can just imagine how yummy it is!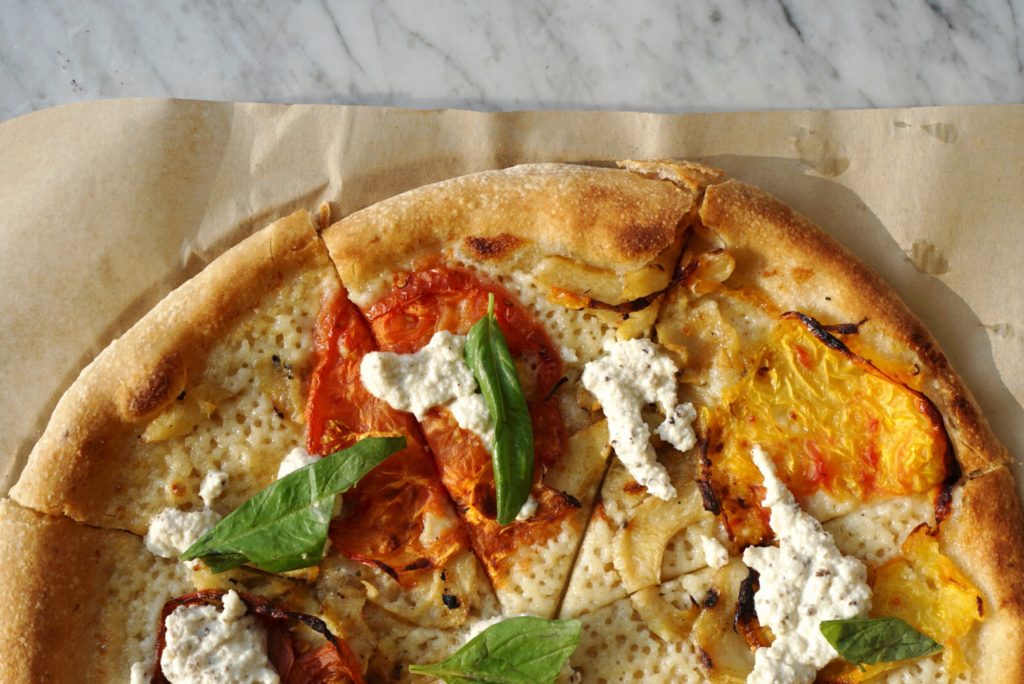 Pan Roasted Chicken
This dish has been on the True Food Kitchen menu for a bit, but they've modified the sauce to bring in more seasonal flavors! I'll be honest – chicken isn't usually my go-to when I go out to eat. It's just something I feel I can make myself, so why eat it at a restaurant? That said, I'm really happy I ordered this dish because the succotash-like vegetables that topped the chicken made it oh so worth it. This dish is served with corn, green chickpea, fresno chili, feta and cilantro pumpkin seed pesto. Can you say YUM?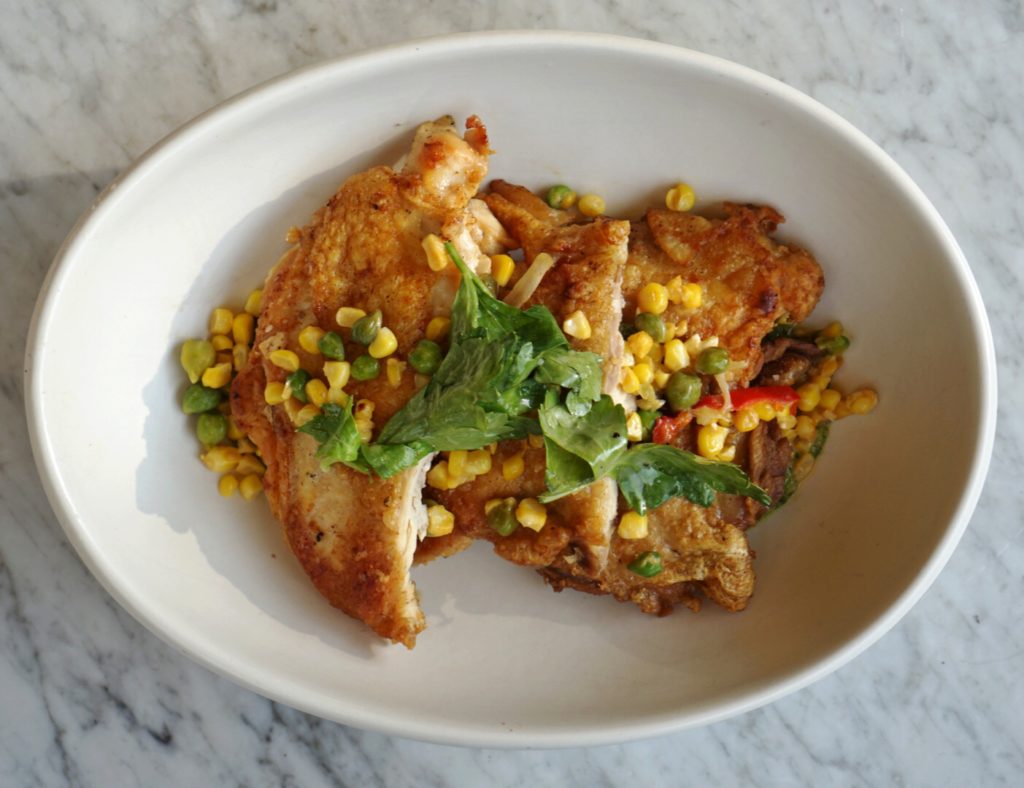 Watermelon Mojito
Remember how I said summertime makes me think of watermelon? Well I guess True Food Kitchen agrees! Because the new summer cocktail is a watermelon mojito. The watermelon flavor doesn't overpower the drink, but instead adds an extra refreshing element. I recommend sitting out on True Food Kitchen's patio and ordering this cocktail. You won't be disappointed!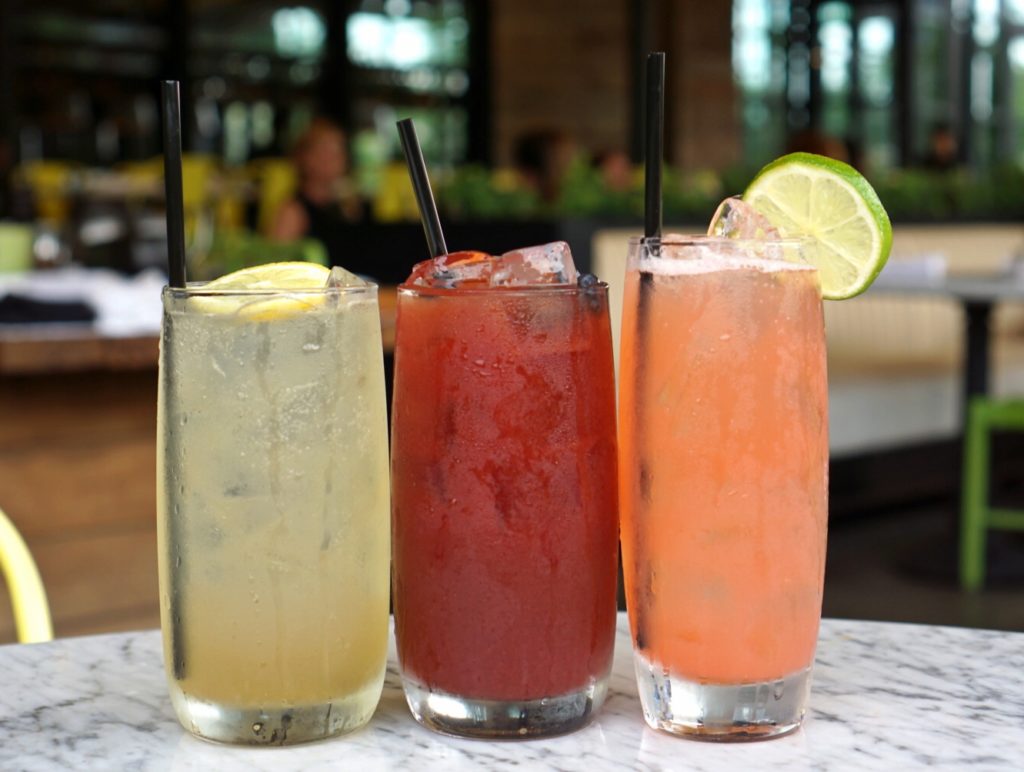 BONUS: Farmers Market Crudités
So the farmers market crudités isn't a new summer menu item. In fact, it has been on the menu for years! But I just had to add it to this post because it's one of my favorite dishes – ever. It is so simple: chilled raw vegetables with tzatziki and black olive dips. True Food Kitchen is somehow able to get the freshest veggies into a bowl, and the dips are addicting.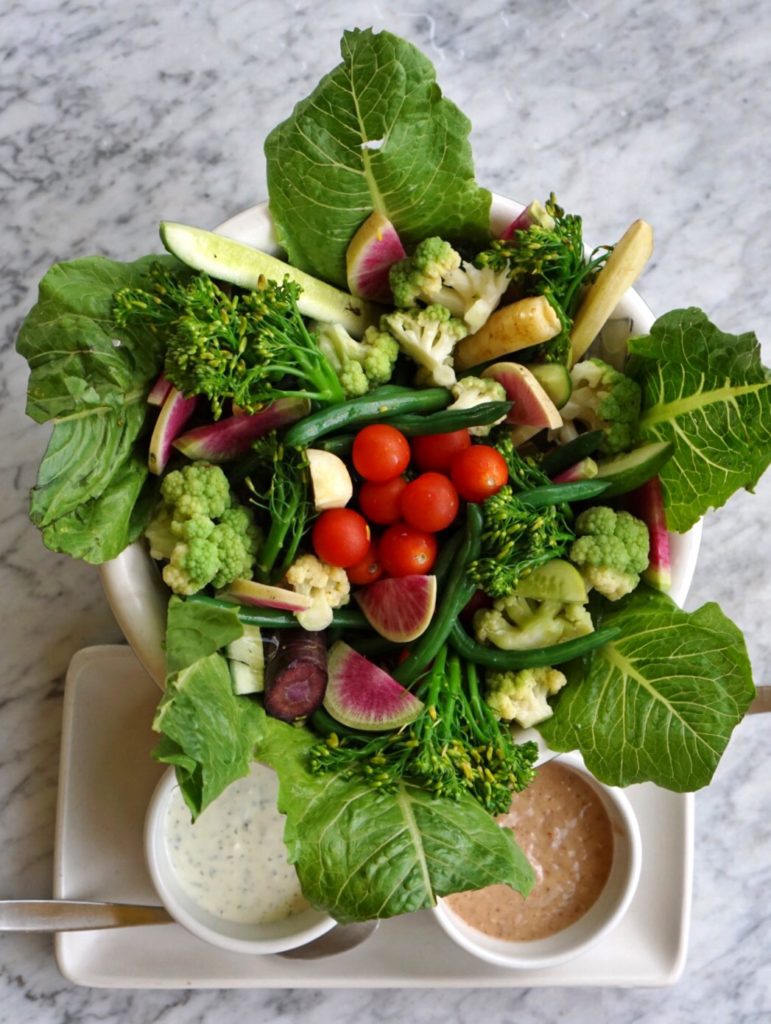 Have you dined at True Food Kitchen before? Which of the new menu items are you most excited to try? Let me know in the comments below!
This blog post was written in collaboration with True Food Kitchen, but all thoughts, opinions and photographs remain my own.