I've always been able to count on Schlotzsky's for delicious sandwiches, fast service and a casual atmosphere. So when Schlotzsky's reached out to me about its test concept in Duluth, Schlotzsky's Austin Eatery, I definitely wanted to know more.
Inspired by Austin Food Trucks
And while the regular Schlotzsky's is still great, the Austin-inspired test concept completely blew me away. The decor was funky and fun, the food was gourmet, guests could order beer and wine and live music filled the space! I had so much fun getting to know Chef Maira, learning about her background and inspiration for the menu.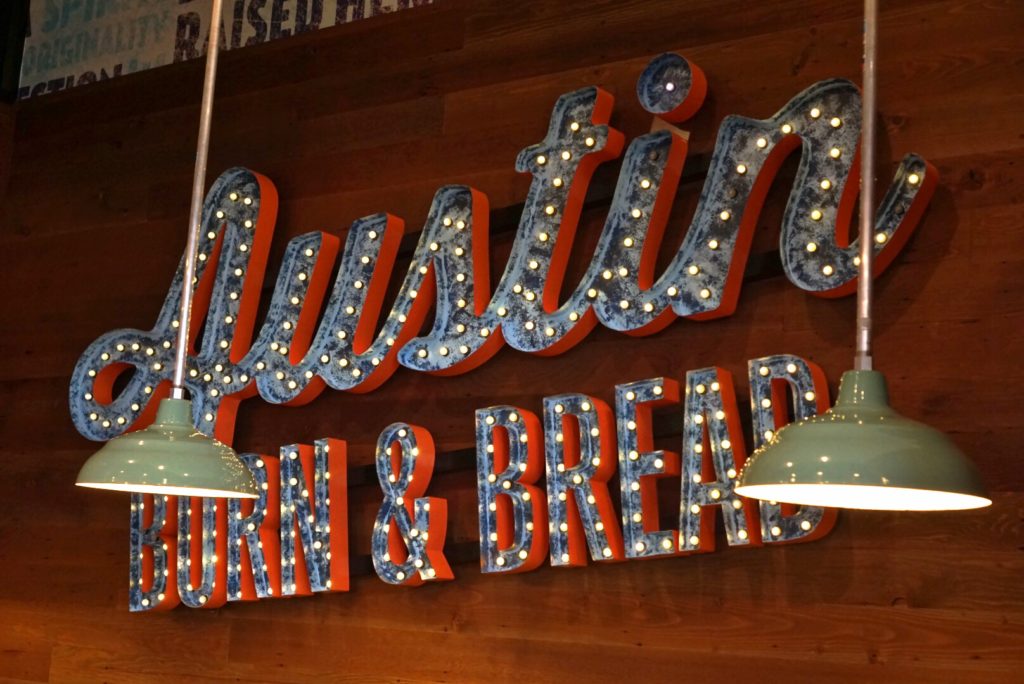 Schlotzsky's Austin Eatery was inspired by the food truck lifestyle in Austin, Texas. Each menu item is filled bold flavors and uses fresh ingredients – and it is so apparent with each and every bite! Here are a few dish highlights from my visit to Schlotzsky's Austin Eatery.
Picante Papusa
The Picante Papusa was the first dish to come out – and I think it might have been my favorite! It is a sweet corn cake topped with slow-roasted pork carnitas, mozzarella, salsa verde, jalapeños, pineapple kale coleslaw, queso fresco, cilantro cumin dressing and cilantro. I know it sounds like a lot, but the flavors blended together perfectly!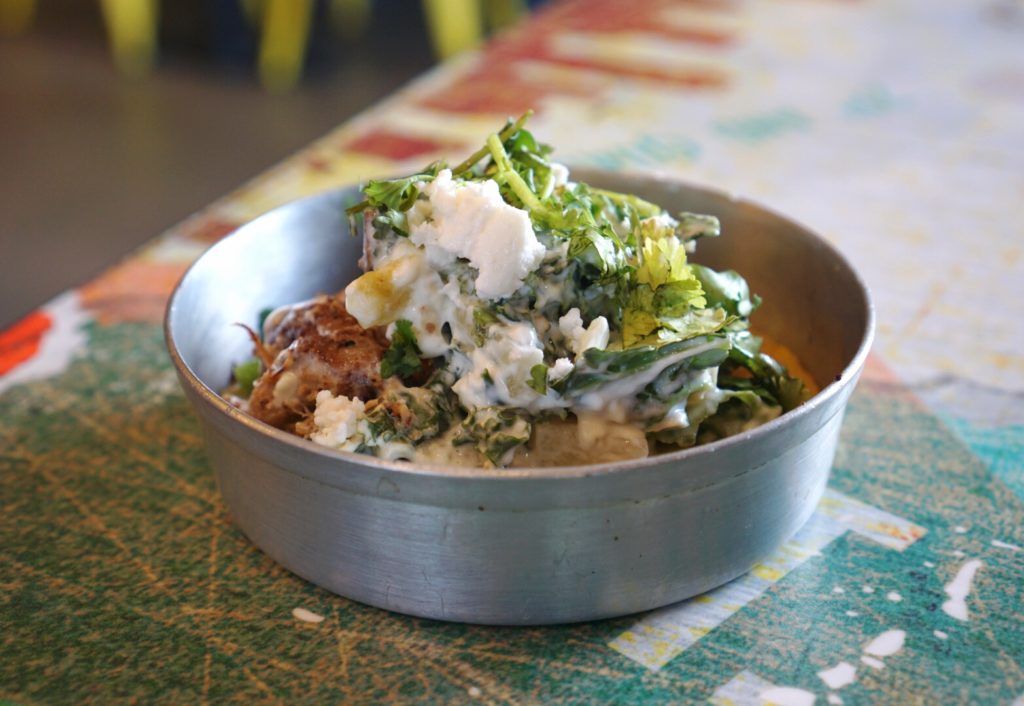 Brisketeer Mac
Another one of my favorites was the Brisketeer Mac. I love any mac n cheese, but this one was better than most with hickory-smoked brisket on top! The brisket was so tender and the mac so gooey. It was a match made in food heaven.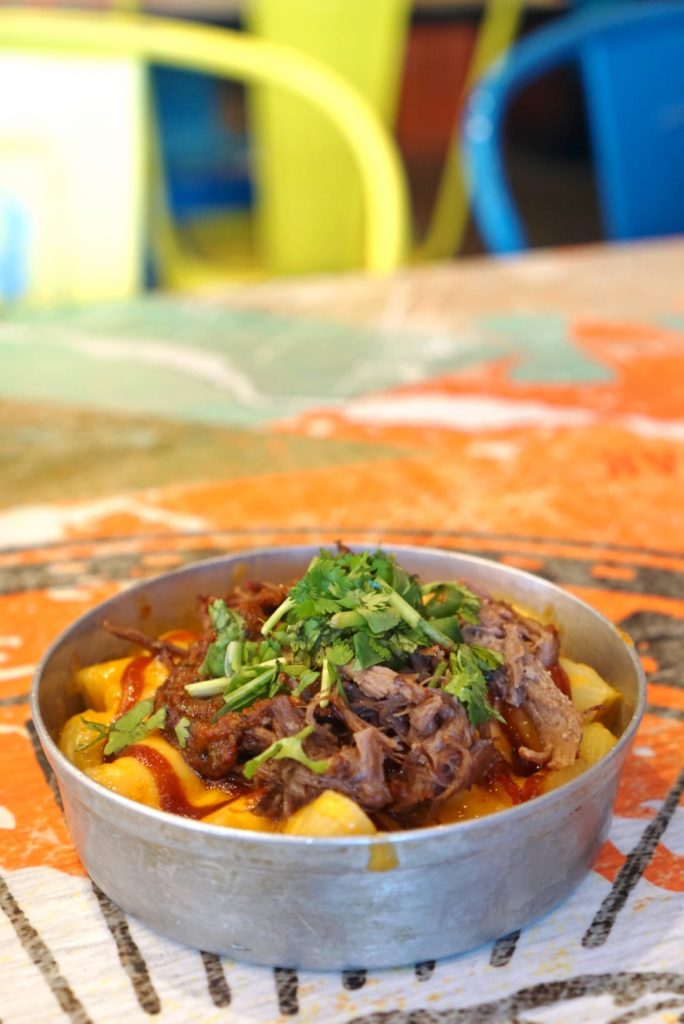 The Original
Last but certainly not least: The Original. This is the sandwich that Schlotzsky's is known for. And it is so clear why! This monster of a sandwich is made with smoked ham, salami, cheddar, mozzarella, parmesan, black olives, red onions, mustard, lettuce, tomatoes and a signature sauce on sourdough bread. I'll admit, I had a hard time fitting the whole thing into my mouth at once, but it was worth the struggle because each of the flavors had a story to tell. I know a sandwich might not seem as "fancy" as some of the other dishes, but man was it delicious.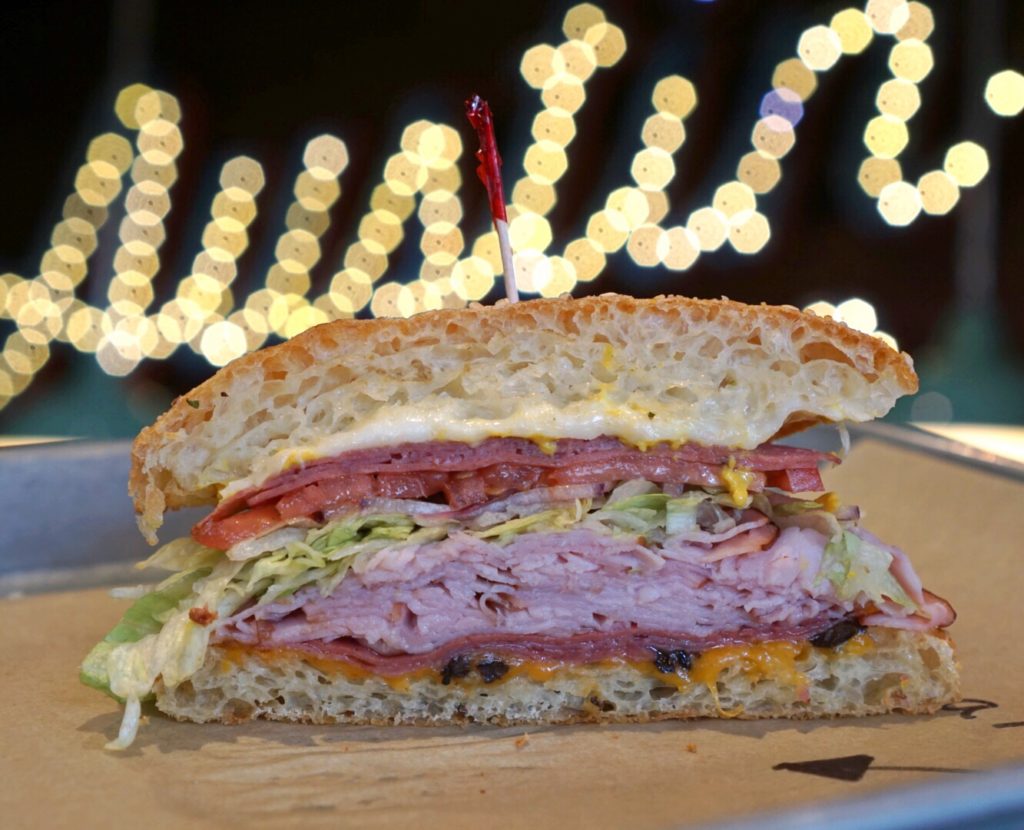 And I loved having the option to sip on beer (a lot of local brands) and wine while enjoying my meal at Schlotzsky's Austin Eatery. Even a sandwich pairs well with wine, right?!
Have you been to Schlotzsky's Austin Eatery up in Duluth? And if not, have you added it to your list? Let me know in the comments below!
This post was written in collaboration with Schlotzsky's Austin Eatery, but all thoughts and opinions remain my own.