It's hard not to love the gooey, salty, cheesy liquid gold that is Moe's Southwest Grill's queso dip. If my burrito isn't smothered in queso, I'm not eating it. (Same goes for pretty much anything I order from Moe's.) Because queso is life.
Free Queso Day
And for one day each year, Moe's let's its loyal fans know how appreciated they are by offering a complimentary 6 oz. cup of queso and fresh chips to anyone who visits a Moe's location – no purchase necessary! And that day, my friends, is Thursday, September 21.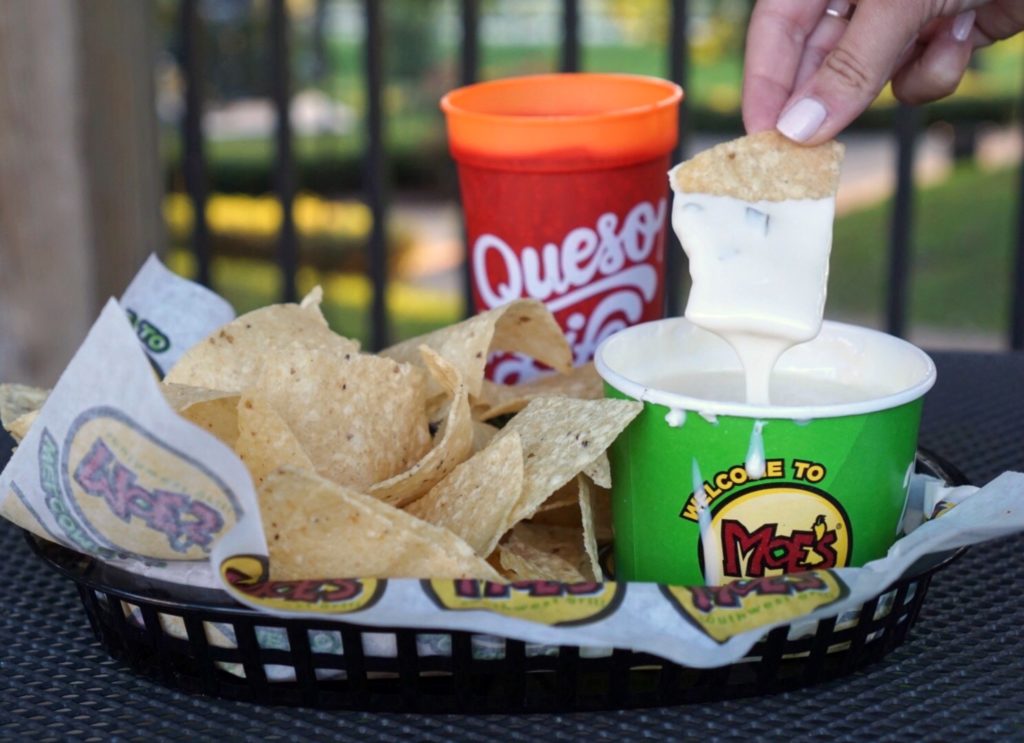 Moe's has been serving this velvety queso for 17 years, and it's just as good today as it was back then. In fact, it's SO good that Moe's sells more than 10 million pounds of queso each year! (Now that's a lot of queso…)
Moe's Queso Hotline
In honor of Free Queso Day, Moe's is also launching its Queso Hotline. Simply call 1-855-440-6337 and share your biggest queso confessions. Have you cheated on Moe's with another queso? Do you have a question for the queso experts? The hotline will be open for fans to call all day – no secret is too big to share!
Do you love Moe's queso as much as I do? Will you be taking advantage of this cheesy holiday? Let me know in the comments below!
This blog post was written in collaboration with Moe's Southwest Grill. But all thoughts and opinions remain my own.