I'm still trying to catch up on sleep from this year's Music Midtown. From Bruno Mars to Mumford and Sons, it was an incredible lineup and an incredible weekend.
As always, the 2017 Music Midtown was held at Piedmont Park and featured a cool mix of acts ranging from pop to folk to rap – and everything in between. I love festivals that cater to a variety of different musical tastes.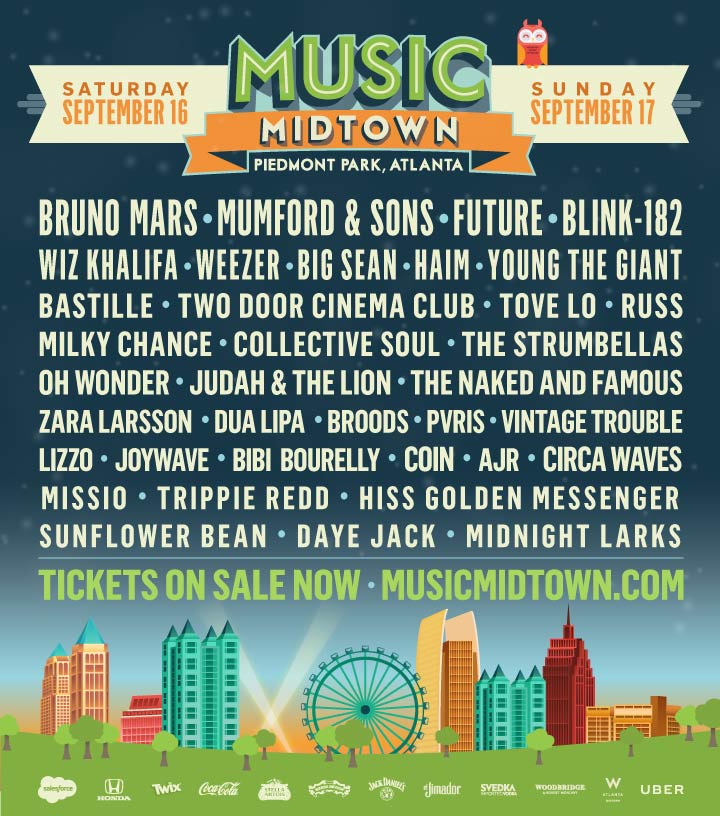 My favorite act of the weekend was definitely Bruno Mars. Not only did he sound amazing – as usual – but he was a great performer. The whole crowd was dancing and singing along throughout his entire act. It was a great way to end day 1 of Music Midtown.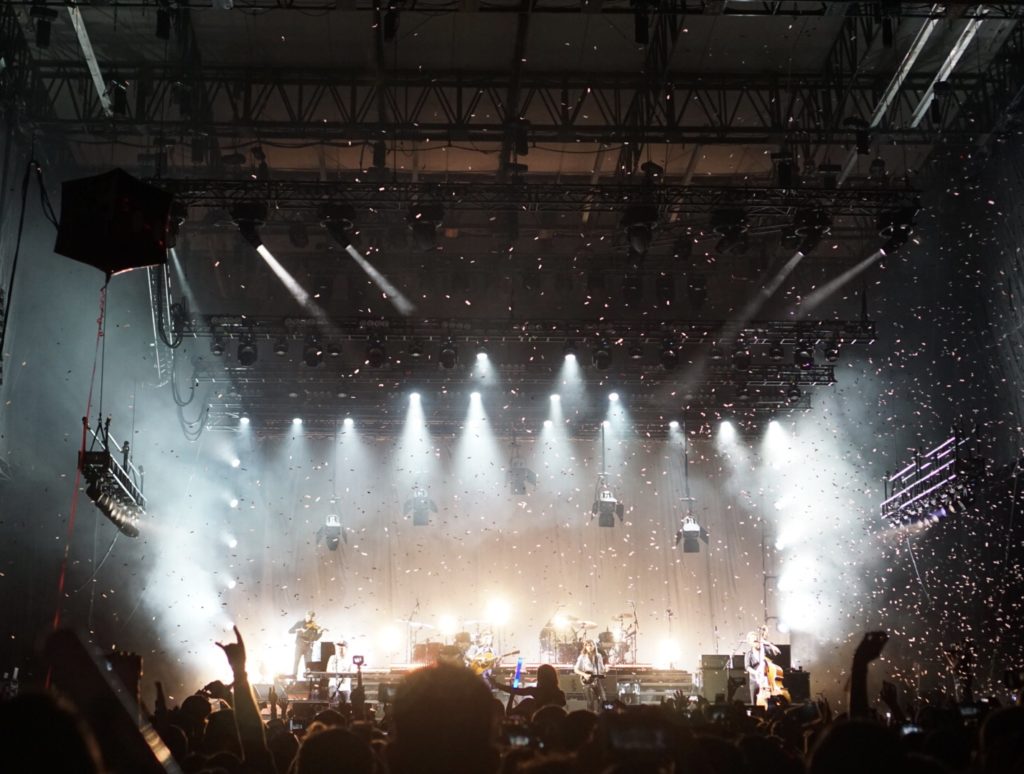 But other acts including Tove Lo, Mumford & Sons, Big Sean and Zara Larsson (and many more!) put on really memorable performances, making for an awesome music festival.
This year Bank of America sponsored the cashless wristbands, allowing festival goers to leave their cash and cards at home and instead pay by scanning their wristbands. All you had to do was activate and connect your band to your card. And in a setting where items are (sadly) often stolen, I loved this cashless option. It definitely came in handy while purchasing the delicious food and drinks available at the festival!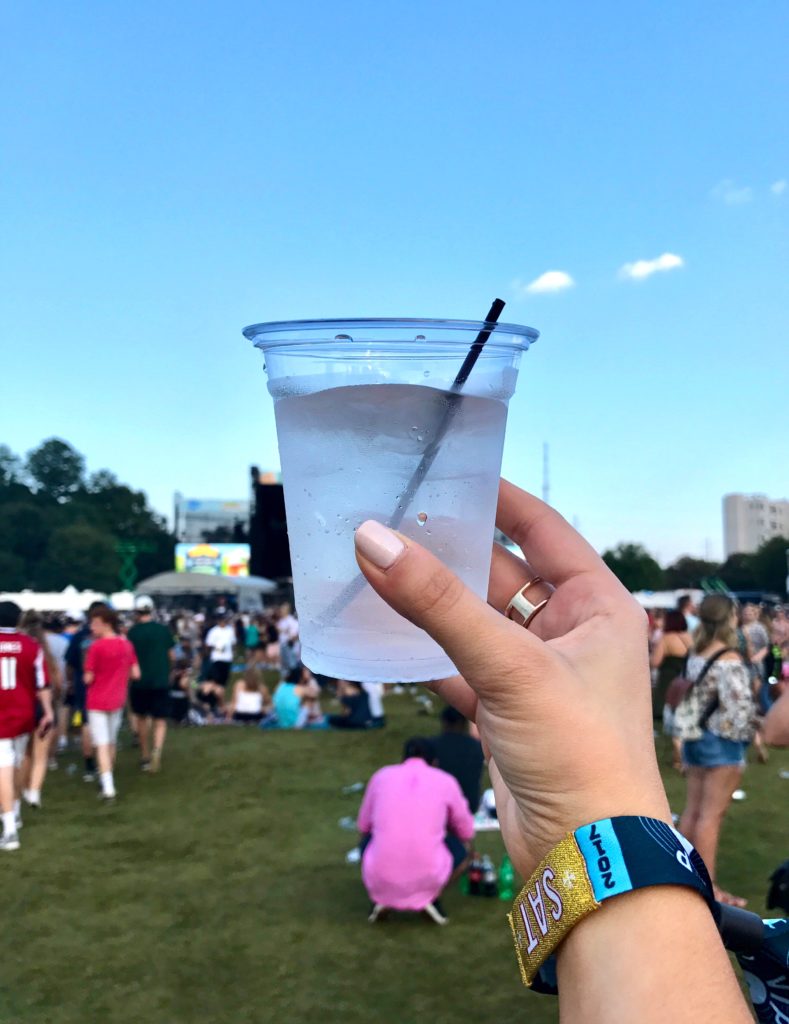 Bank of America also had its own lounge, open to any Bank of America card holders, with A/C (always a plus at an outdoor music festival!), a giant iphone selfie stand, charging stations and more. While I'm not a BOA cardholder myself, they let me check it out and it was pretty great.
I had such a fun time at this year's Music Midtown and can't wait to see what next year brings!
Did you attend Music Midtown this year? What was your favorite act? Let me know in the comments below!
This blog post was written in collaboration with Bank of America but all thoughts and opinions remain my own.