Fall is filled with some of my favorites flavors like pumpkin, butternut squash and apples! And true to True Food Kitchen's commitment to fresh ingredients, the additions to its fall menu are filled with them!
For those of you who aren't familiar with True Food Kitchen, it's a "health-driven, seasonal restaurant merging nutrient-rich ingredients with a flavor-forward menu that rotates regularly to let guests experience great-tasting ingredients at the peak of their freshness." Some items get to stay on the menu year-round, but that's why you'll see others come and go! And the fall menu is filled with some of the best.
Check out some of the newest menu items:
Farmers Market Sangria & Pressed Apple Soda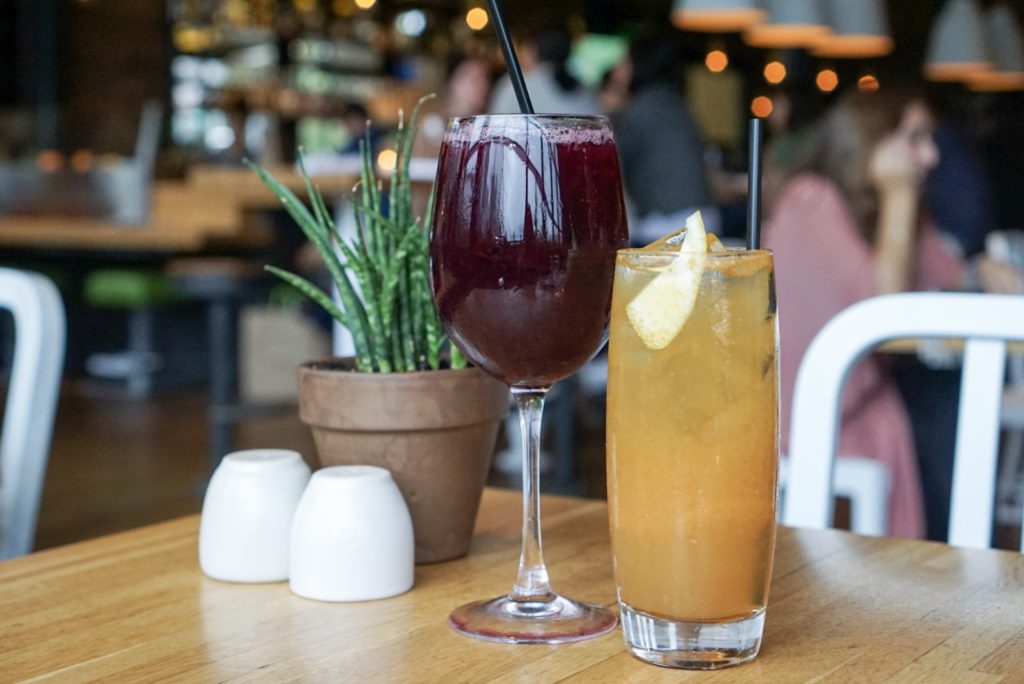 True Food Kitchen has amazing drinks – and not just alcoholic ones. Two yummy surprises on the new menu are the farmers market sangria and the pressed apple soda (non-alcoholic). So whether you're looking for a little buzz or just something extremely refreshing, TFK's new menu has got you covered.
Winter Squash Toast
My favorite new menu item is the winter squash toast! With freshly baked bread, squash, brussels sprouts, caramelized onions, lemon, saba and hazelnuts, what's not to love?! It's perfect to share, or to order on your own and pair with another balanced entree.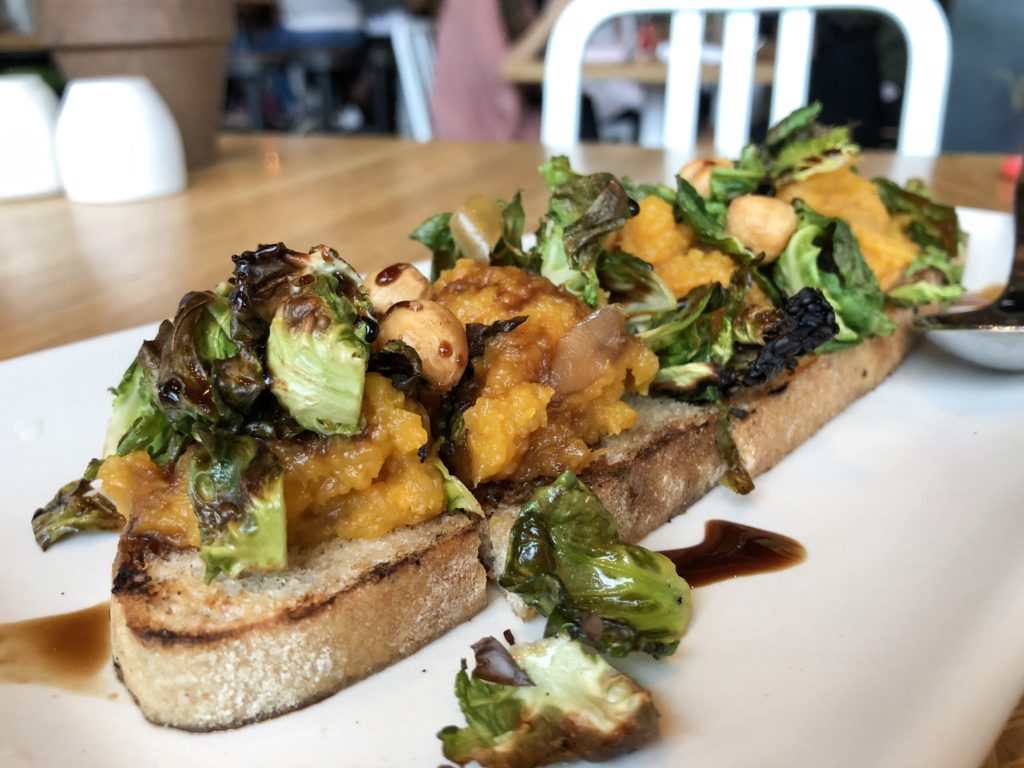 Butternut Squash Pizza
The fall seasonal pizza is topped with butternut squash, smoked onion, organic kale, vegan almond ricotta and dried cranberries. It's healthy, delicious and 100% vegan!

Moroccan Chicken
If you're looking for something a little heartier go with the Moroccan chicken. The figs, carrots, chickpeas, olives, spinach, chermoula and greek yogurt give this seasonal dish SO much flavor. This version of True Food Kitchen's chicken is by far my favorite yet!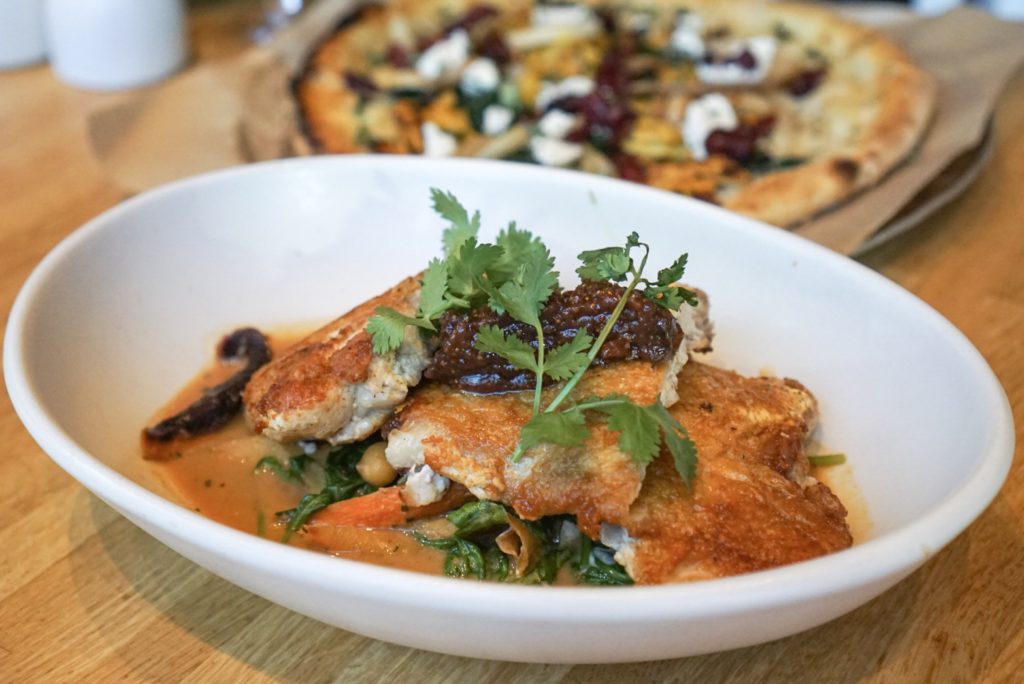 Squash Pie
And just when I thought I couldn't take one more bite our server brought out the squash pie dessert. It's just sweet enough without taking you over the edge. And the squash is oh-so-perfect for the season!

Which of these new fall menu items are you most excited to try? Let me know in the comments below!
This blog post was written in collaboration with True Food Kitchen but all thoughts and opinions remain my own.