I love Moe's for so many reasons. One being – its first location is right here in Buckhead! But beyond that, the food is fresh and tasty, the staff is always friendly and management really cares about its customers and the quality of the food.
Yesterday I stopped by Atlantic Station and hopped on the Tour de Burrito, the Moe's truck that is going to select cities showing off what goes into making Moe's so great. It's here in Atlanta November 6 and 7, so if you're near Atlantic Station I suggest checking it out!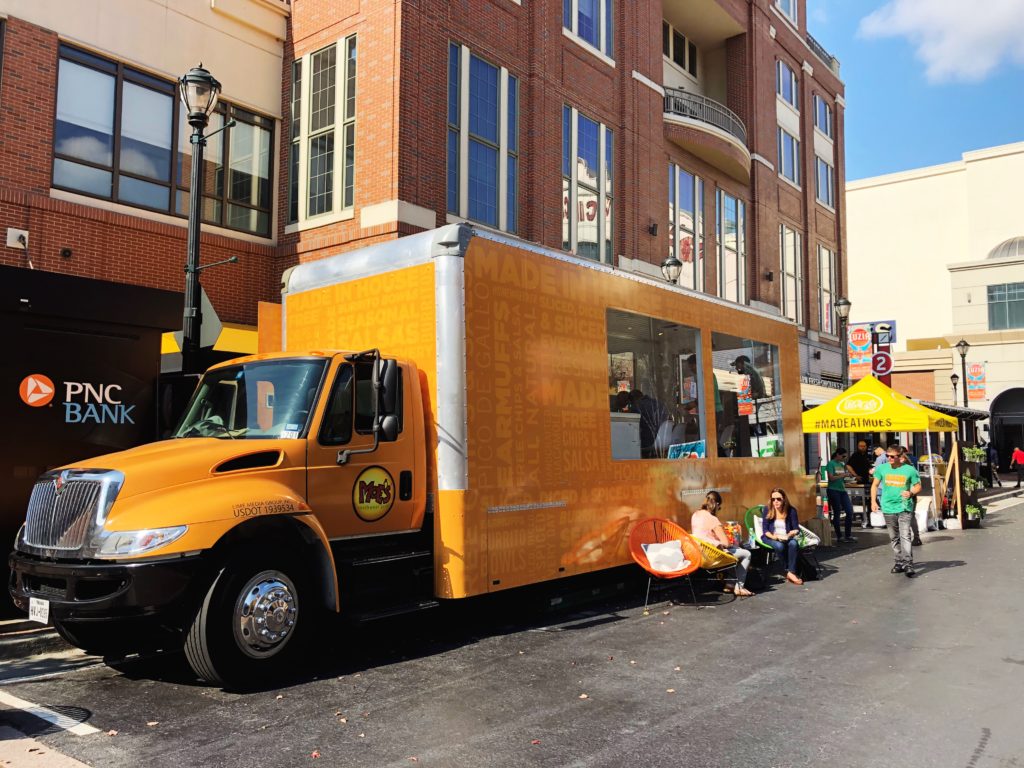 I had the opportunity to experience new seasonal salsas (the avocado one was my favorite!), the new Moe's chicken, and fresh chopped veggies. I also got to learn just how fresh everything is. Did you know Moe's makes its seasonal salsas, pico de gallo and tortilla chips in house every day at all locations? They also cook all-natural proteins on the grill and chop nearly 25,000 pounds of tomatoes, 10,000 pounds of onions, and almost 3,000 pounds of jalapeños and cilantro across their 700 restaurants! It's pretty impressive for a restaurant that is considered to be "fast food."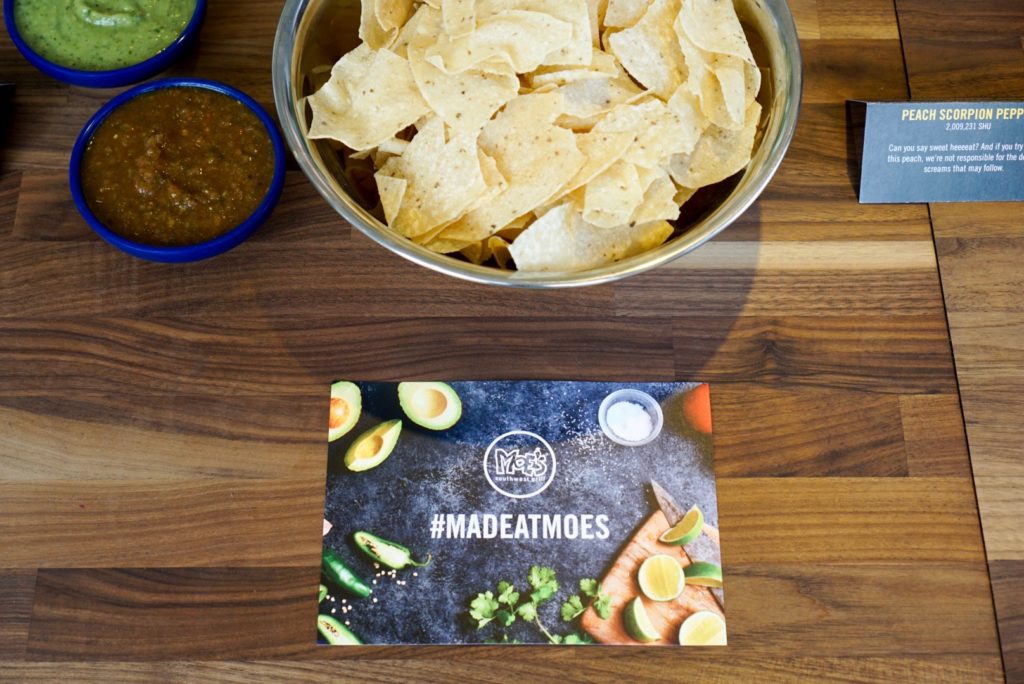 And that's what Tour de Burrito is all about. Showing all of us how much love really goes into Moe's food. Because it's not just like any other fast casual restaurant.
Yesterday, I sat down in the Tour de Burrito truck and tasted so many delicious items. From the new salsas to a burrito made on the spot, everything was SO good.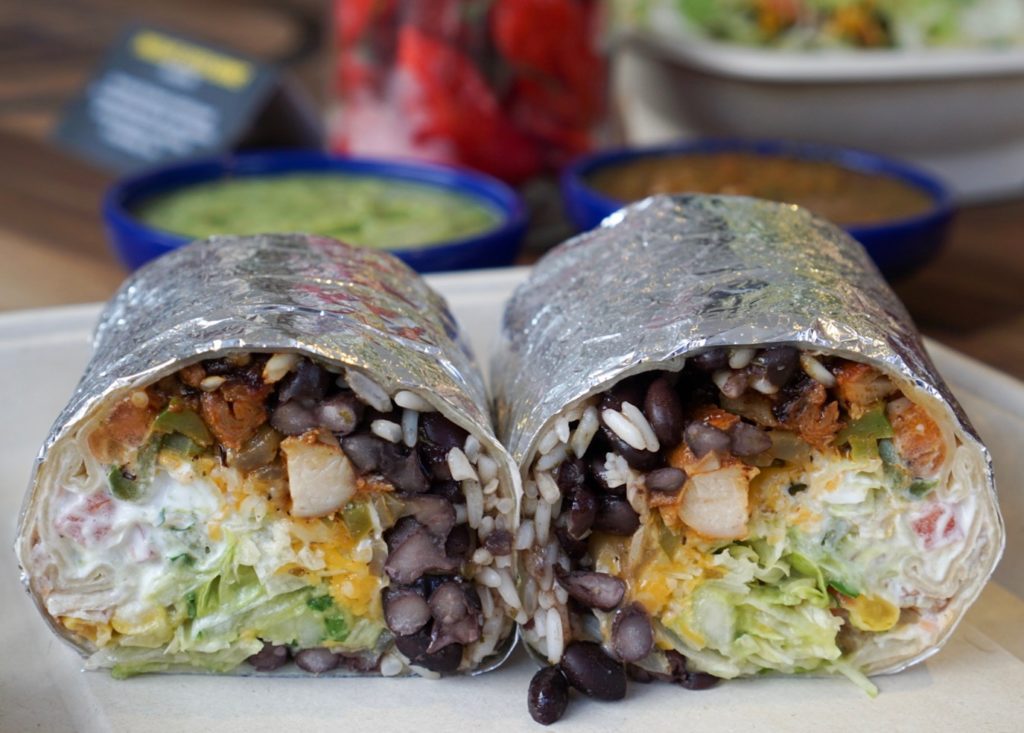 And the coolest part (aesthetically) was the backdrop in the truck. From far away it may look like any other backdrop with a logo, but its made out of produce! The green is a bunch of lettuce and the red Moe's letters are made out of cherry tomatoes.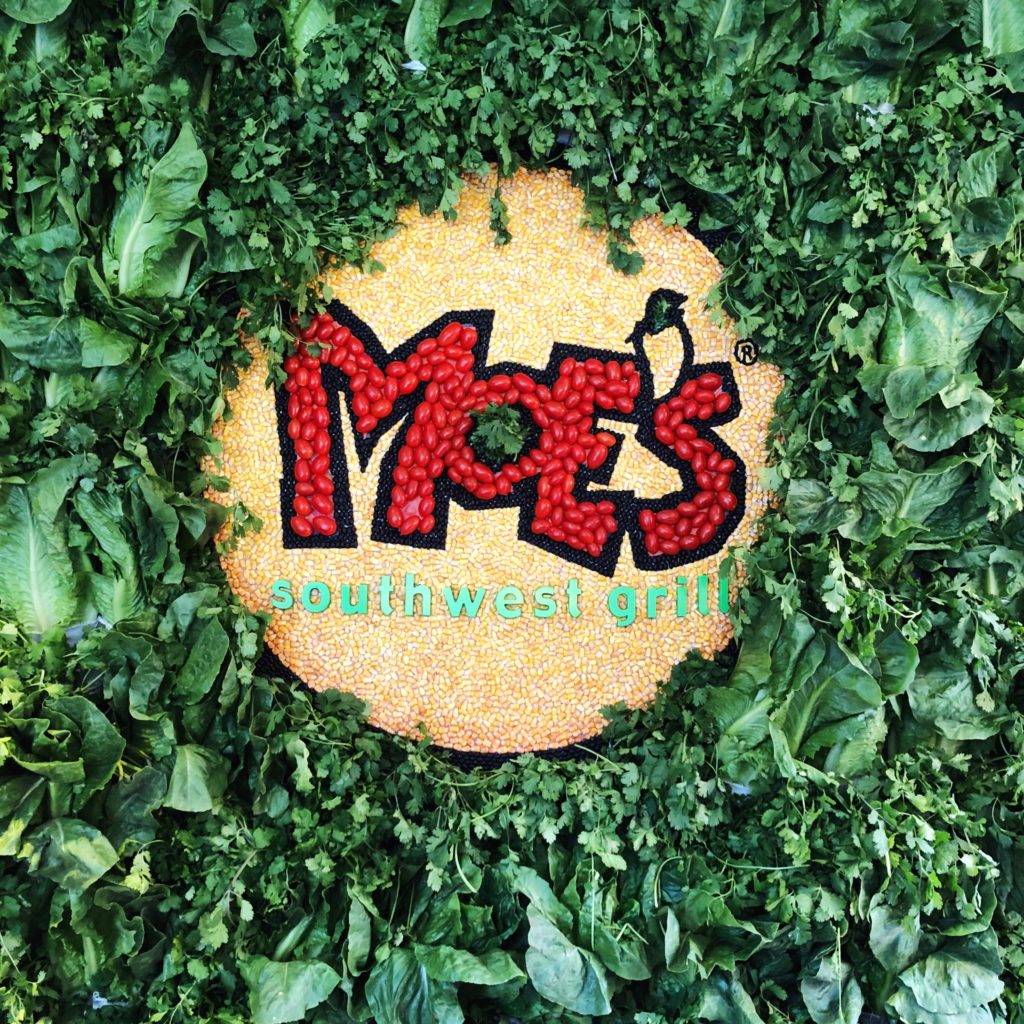 Tour de Burrito is here for one more day. Visit moes.timetap.com to try to get a spot on the waitlist, or just show up for some free Moe's coupons!
Have any of you seen the Moe's Tour de Burrito truck?
This blog post was written in collaboration with Moe's, but all thoughts and opinions remain my own.